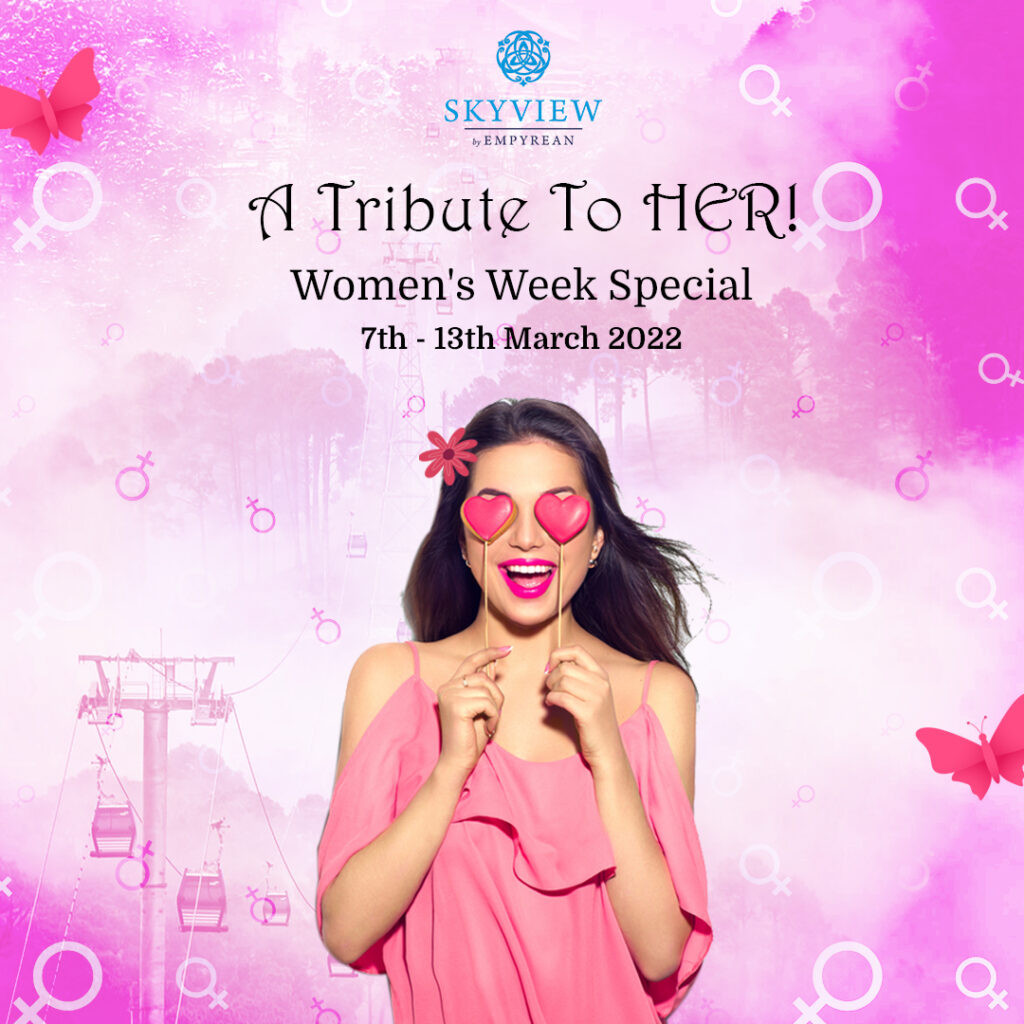 Skyview by Empyrean celebrated women's day by partnering in celebrating women. We marked this day with thanksgiving for the magic a woman creates in our lives.
With an exclusive 50% off on all activities to women including the panoramic gondola ride, Skyview by Empyrean is leagued in the celebration. This offer lasted a week from 7th-13th March 2022. Itineraries were placed briskly and soon we were sold out for the bash. The tickets were procured one day in advance through the Skyview by Empyrean website only.
This web-exclusive offer was not applicable to rooms and foods & beverages. The payment was made 100% in advance and had no commission applicable.
We at Skyview by Empyrean pledged to stop proving that women can do too what a man can. We conclude that this has caused women to lose their singularity and uniqueness.
Let's reiterate that women were created to do what a man, cannot.
So, here is to the strong women. May we know them. May we be them. May we raise them.