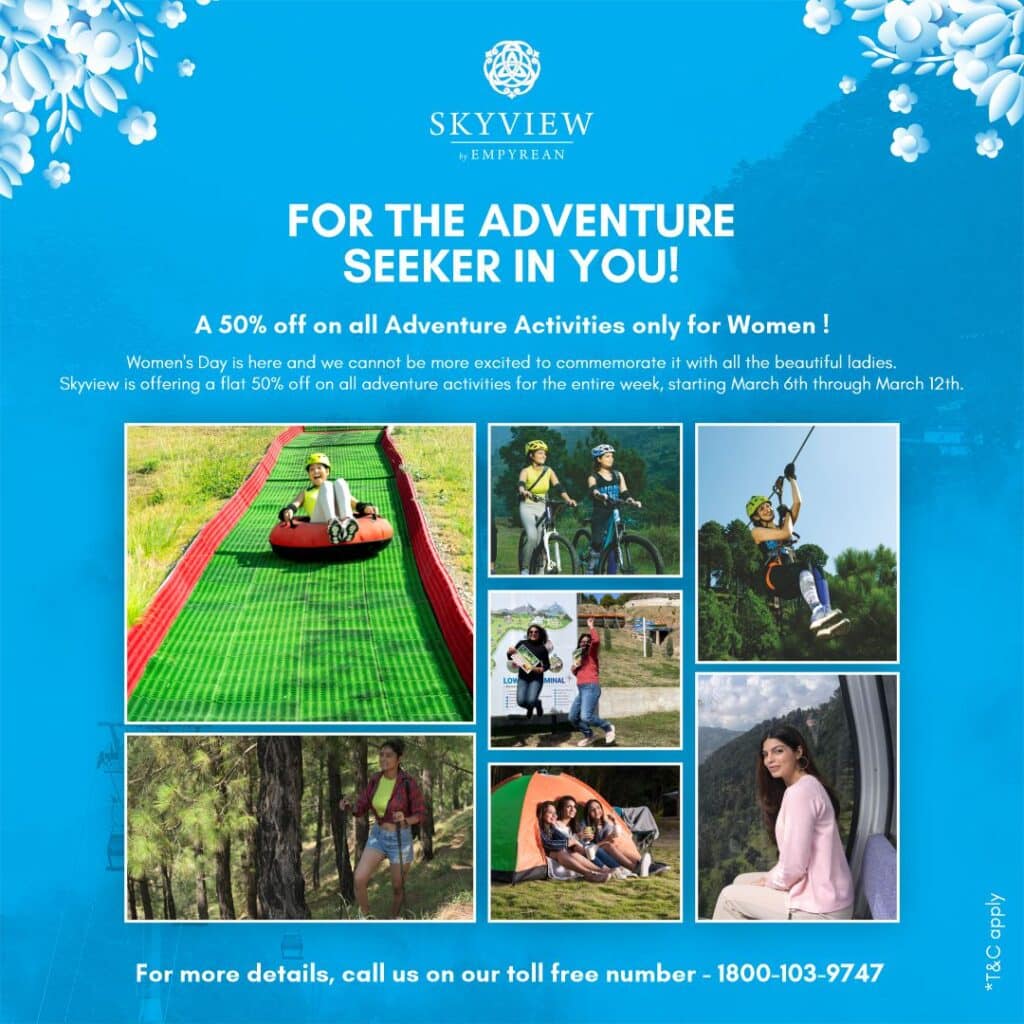 March 6th is "International Women's Day"—a chance for us to celebrate the important role women play in our society, as integral partners. Our destination getaway Skyview By Empyrean Sanget Valley Patnitop will give you the opportunity to recalibrate your focus with a well-deserved break from work. We see this as a perfect opportunity to let loose by celebrating with friends, reconnecting with family, or getting away on your own and celebrating the woman you are!
Now is the time to indulge! Skyview by Empyrean will be offering a 50% discount on all activities, including the panoramic gondola ride, for the entire week of March 6th to March 12th as a Women's Week special offer. Please note that this offer is for Women only. This is a great time to celebrate women and all the things they do for families in particular and the country at large.
So, here is to the strong women. May we know them. May we be them. May we raise them.