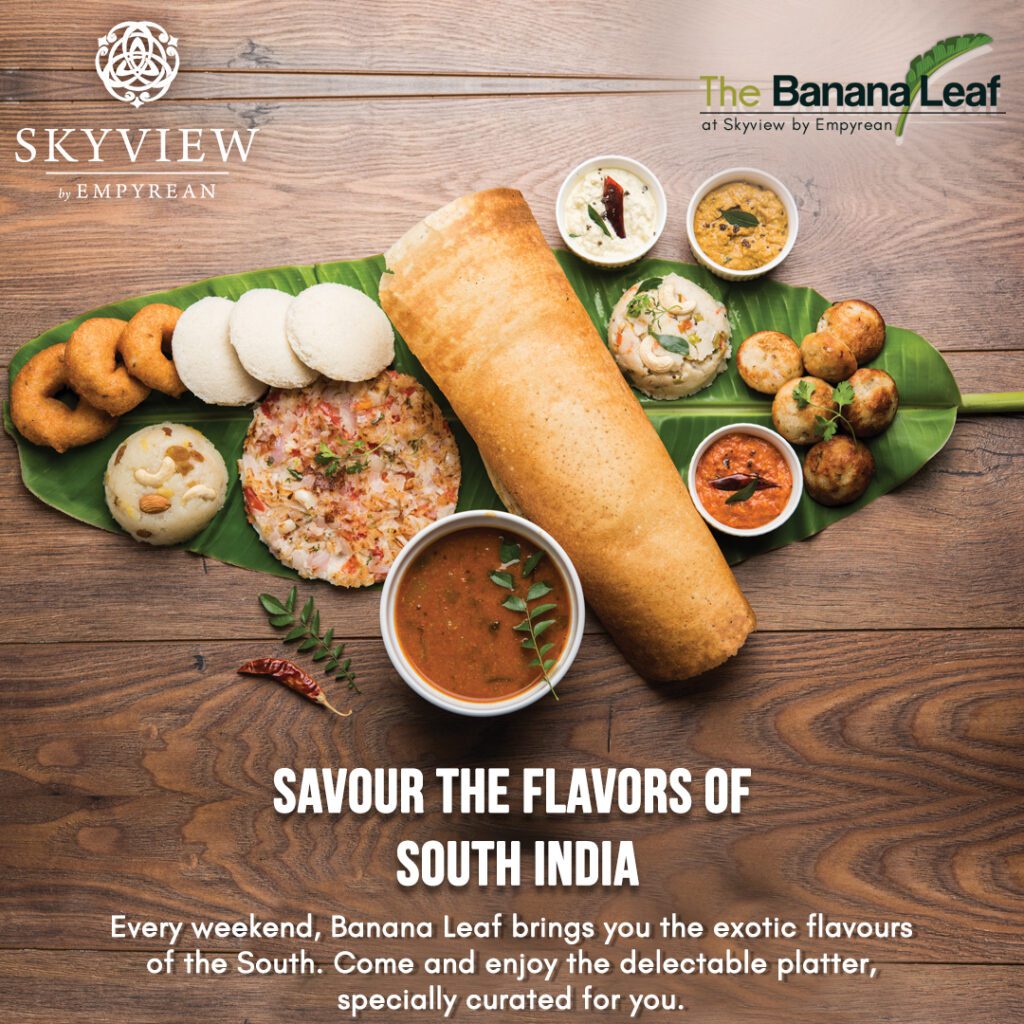 Weekend South Indian food promotion
This September, every weekend, Banana Leaf at Skyview by Empyrean brings you the exotic flavours of the South, conceptualised by the flavours of peninsular India. There are typically vegetarian and non-vegetarian dishes, and the generous use of spices makes the dishes tangy and hot. To balance the tang, a curd dish is served as an accompaniment.
Deep-fried chicken tossed in an explosive medley of southern spices, strongly spiced mutton cooked in special chettinad spices, Appam, and Paruppu Payasam are just a few of the delectable savouries available at Skyview by Empyrean this weekend.
These delectables are served for lunch and dinner. Throughout the meal, the side dishes are served and eaten with the courses, depending upon one's taste or choice. Desserts are served as the last course.
Banana Leaf at Skyview by Empyrean is a hub for food connoisseurs to take great pleasure in some of the finest traditional cuisine in the country. It is reckoned to be one of the best places in India for offering a bagful of culinary treasures for tourists to savour.