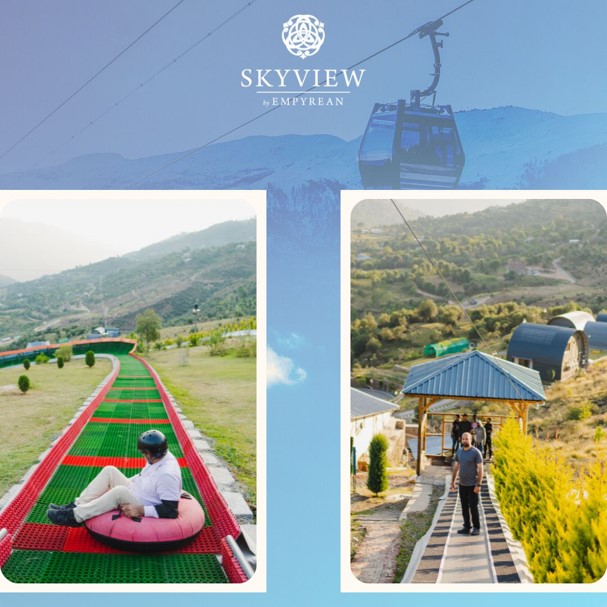 Web-exclusive offers (adventure activities and luxury stays)
Skyview by Empyrean has exclusive adventure activities and luxury stay offers available on our website. You can book these web-exclusive offers at www.skyviewbyempyrean.com. You can also connect with us on our toll-free number, 1800-103-9747, or write to us at customercare_empyrean@fil.net.in.
If you are short on time and wish for a quick break to recharge yourself for the week ahead, or if you are looking for a unique destination to spend your honeymoon or surprise your significant other with a romantic rendezvous, Skyview by Empyrean is the destination for you. We have six adventure activity deals for you to choose from: a family adventure pass, a fly and bite offer, a family gondola pass, buy two get third free offer, buy one get one free offer (BOGO) for all activities, and another BOGO offer specifically for mountain biking and hiking trails designed keeping in mind the most popularly viable choices of our guests.
We also have 6 luxury stay offers: In the lap of nature, a romantic interlude, Family First, Extreme Adventure Trails, Rest and Relaxation, and The Adventure Package, where you can enjoy a thrilling ride on India's highest (in terms of ground clearance) Gondola, zigzag zipline, tubing sledge, magic carpet along with a one-night stay in our luxurious rooms.
Web-exclusive offers are clearly mentioned on our website under special offers with a "book now" label, so choose the right package for yourself and book before the deals end.