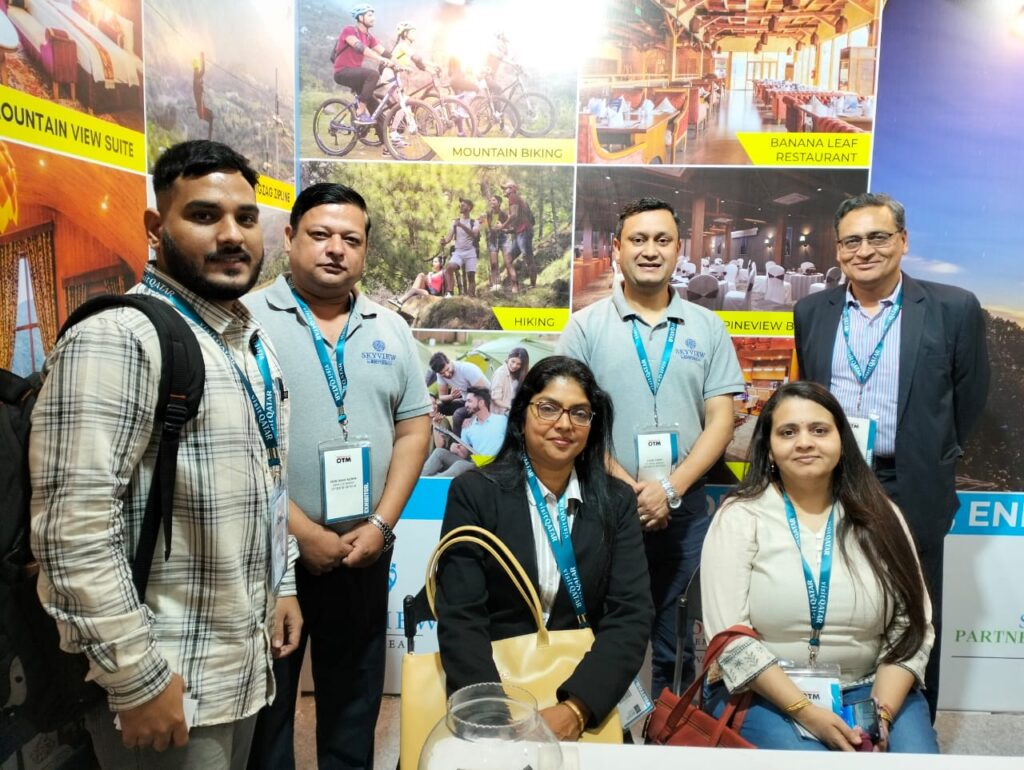 In the month of february, Skyview by Empyrean participated in two travel trade fairs: OTM Mumbai and SATTE 2023. OTM is the Number 1 Travel Trade Show in India took place from 2nd Feb- 4th Feb' 2023 at Jio Convention Center, BKC Mumbai. It is the largest and most international gathering of travel trade buyers and professionals in India. OTM has emerged as the No. 1 travel trade show in India in terms of quality of venue facilities and quality of buyers & sellers. 
With the aim of revitalizing the country's travel industry business, Informa Markets in India organised SATTE. Spanning over three days from February 9th–11th, the event was conceptualized around the theme 'Inclusive and Sustainable Tourism'. It provided a platform for connecting and identifying opportunities in a sector that is projected to reach a market volume of $32 billion by 2027.
The Skyview team had a stall at OTM Mumbai and met around 350+ travel partners across India. The team updated their travel partners about the recent additions at Skyview, along with Pine View Banquet & Conferencing Facilities. The response was positive, and agents stated that they will support Empyrean's Skyview. At SATTE, the team met with around 300 PAN India travel agents and shared with them the company's product offerings and distributed brand flyers and stationery among them. Aside from the business opportunities, it was a broadening learning experience.
This year, SATTE celebrated 30 years of glorious existence. The expo has received widespread acclaim from the industry, including support from various entities such as the Ministry of Tourism, the Government of India, Indian and International Tourism Boards, global travel trade bodies, airlines, hotels, wellness resorts, cruises, theme parks, cinema locales, corporate travel, investors, and wedding planners amongst others.