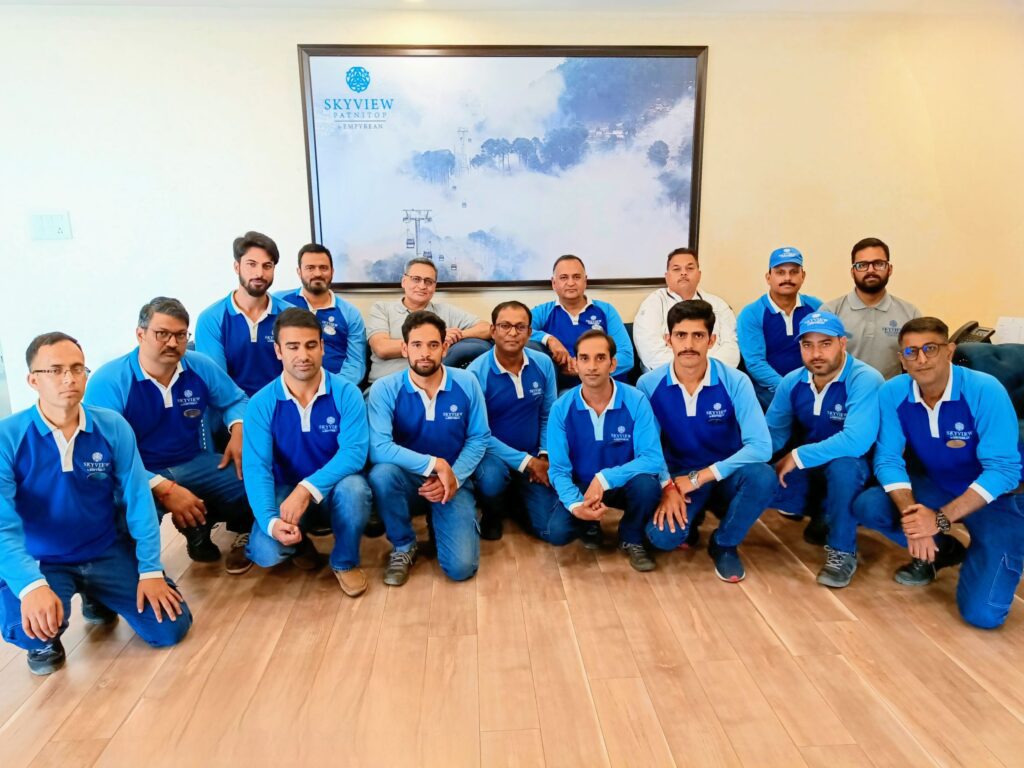 Training Programme at Skyview by Empyrean
Today, the highly competitive market in which the hospitality business operates requires a skilled workforce to continue as a successful player in the industry. One of the major challenges at the workplace is the lack of training and development programmes. Our overall aim is to improve the organization's effectiveness towards the customer experience by providing employees with knowledge, skills, and attributes that will improve their current and future job performance.
At Skyview by Empyrean, training and development refers to activities leading to the acquisition of new knowledge or skills for purposes of professional growth. The world is changing rapidly, and to be able to catch up with the pace, we must make the best use of the abilities that have produced tremendous outcomes in business. We acclimate our workforce to the implications of globalization, technology changes, workforce diversity, changing skill requirements, customer diversity, current customer trends and dynamics, etc.
The training journey at Skyview by Empyrean started with the identification of customer journey touchpoints in various departments. Touchpoints such as greeting & welcoming the guest, seating the guest, the service personnel being attentive while waiting at the table, taking the guest's orders, anticipating the guest's needs, providing a prompt response to the guest's requests, using appropriate body language, and having clear communication are looked at and iterated during the training sessions, especially on shop floor trainings. Associates are continuously trained to conceive personalized experiences, exceeding customer expectations, and not limited to meeting their needs but giving them more than they expected. Associates are trained in hospitality and service and the most expected moments with guests therefore making them capable to deliver an extraordinary customer experience.
Trainings being conducted covered product knowledge, grooming, upselling skills & suggestive selling skills, etiquette, customer relationship management, feedback, customer experience and crisis management.
The leadership training included problem solving & decision making, team building for all levels, and service excellence training for supervisors and executives.