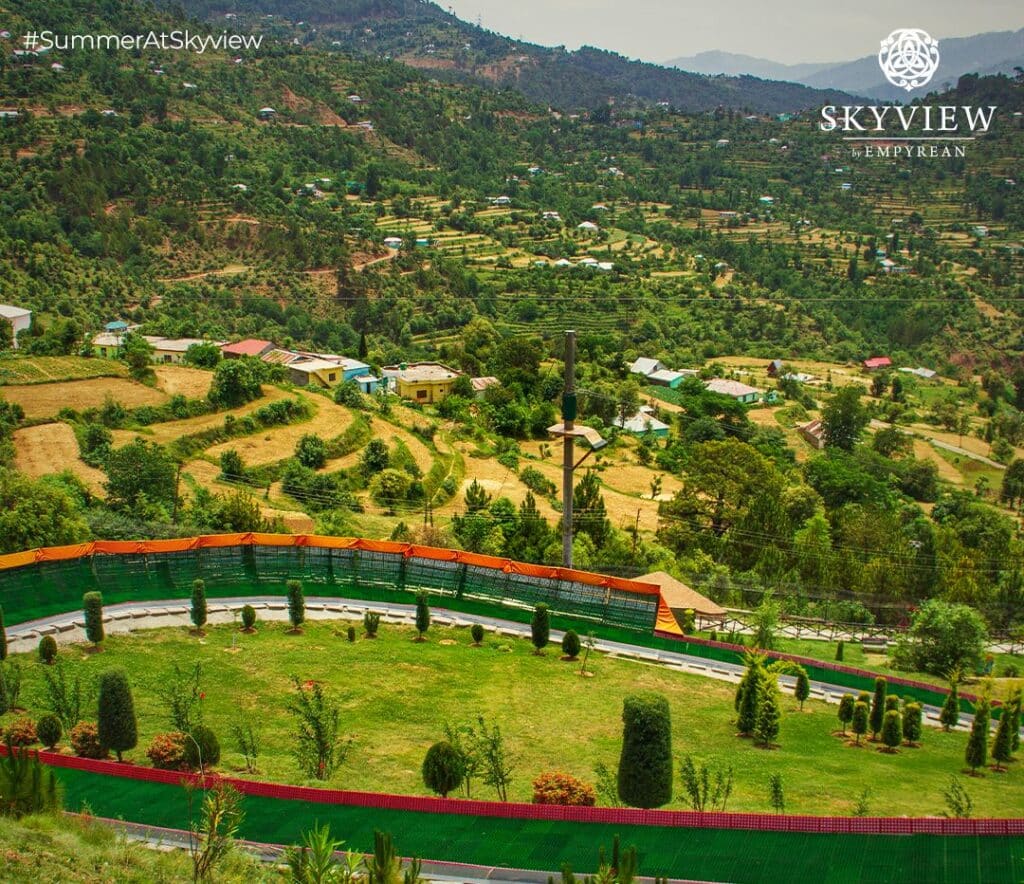 #SummerAtSkyview Adventure Package
Embark on an Unforgettable Adventure with the Skyview by Empyrean Adventure Package
Are you ready for an adrenaline-pumping experience that combines thrilling activities with breathtaking views? Look no further than the Adventure Package at Skyview by Empyrean. This exclusive offer is designed to provide you with an unforgettable day of excitement, exploration, and fun. With a range of exhilarating activities and stunning surroundings, this package is perfect for adventure enthusiasts of all ages. Let's dive into the details of what this thrilling package has to offer.
The Adventure Package at Skyview by Empyrean is a comprehensive experience that includes four exciting activities.
Firstly, gear up for an adrenaline-fueled 3 km ATV ride, where you can navigate through rugged terrain and feel the thrill of speed as you conquer challenging paths. This off-road adventure is sure to get your heart racing and provide an exhilarating experience like no other.
Next up, test your aim and precision with archery. Channel your inner Robin Hood as you focus on hitting the bullseye. This activity is not only fun but also allows you to improve your concentration and accuracy in a unique and engaging way.
As part of the Adventure Package, you'll also experience the Magic carpet ride. Imagine being propelled through the air, feeling weightless as you glide above the ground. This enchanting activity offers a bird's-eye view of the stunning surroundings, allowing you to appreciate the beauty of nature from a whole new perspective.
But the adventure doesn't end there. The highlight of the package is the choice between two exhilarating activities: Tubing Sledge or Zigzag Zipline. If you're seeking an adrenaline rush, opt for the Tubing Sledge, where you'll slide down a thrilling slope on an inflatable tube. Feel the wind in your hair as you navigate twists, turns, and bumps, experiencing pure excitement along the way.
Alternatively, if you're up for a daring and high-flying adventure, choose the Zigzag Zipline. Soar through the air, suspended from a sturdy line, as you zip past breathtaking landscapes. This activity is perfect for thrill-seekers who crave an unforgettable experience filled with speed, adrenaline, and panoramic views.
The Adventure Package at Skyview by Empyrean is priced at INR 1999 plus taxes, making it accessible and affordable for anyone seeking an adventure-filled day. Whether you're an individual looking for a solo adventure, a group of friends craving excitement, or a family seeking bonding experiences, this package caters to all.
The Adventure Package was launched on May 1st and is available until July 31st, 2023. Make sure to mark your calendars and seize the opportunity to embark on this thrilling adventure before it's too late.
To secure your spot, you can purchase the Adventure Package both on the Skyview by Empyrean website and at the ticket counters. Don't miss out on this chance to create lifelong memories and experience the thrill of these incredible activities in a stunning natural setting.
Prepare to push your limits, feel the rush of adrenaline, and immerse yourself in a day of excitement and adventure. The Adventure Package at Skyview by Empyrean promises an experience that will leave you with unforgettable memories and a desire to return for more. Book your package today and get ready for an extraordinary adventure like no other.