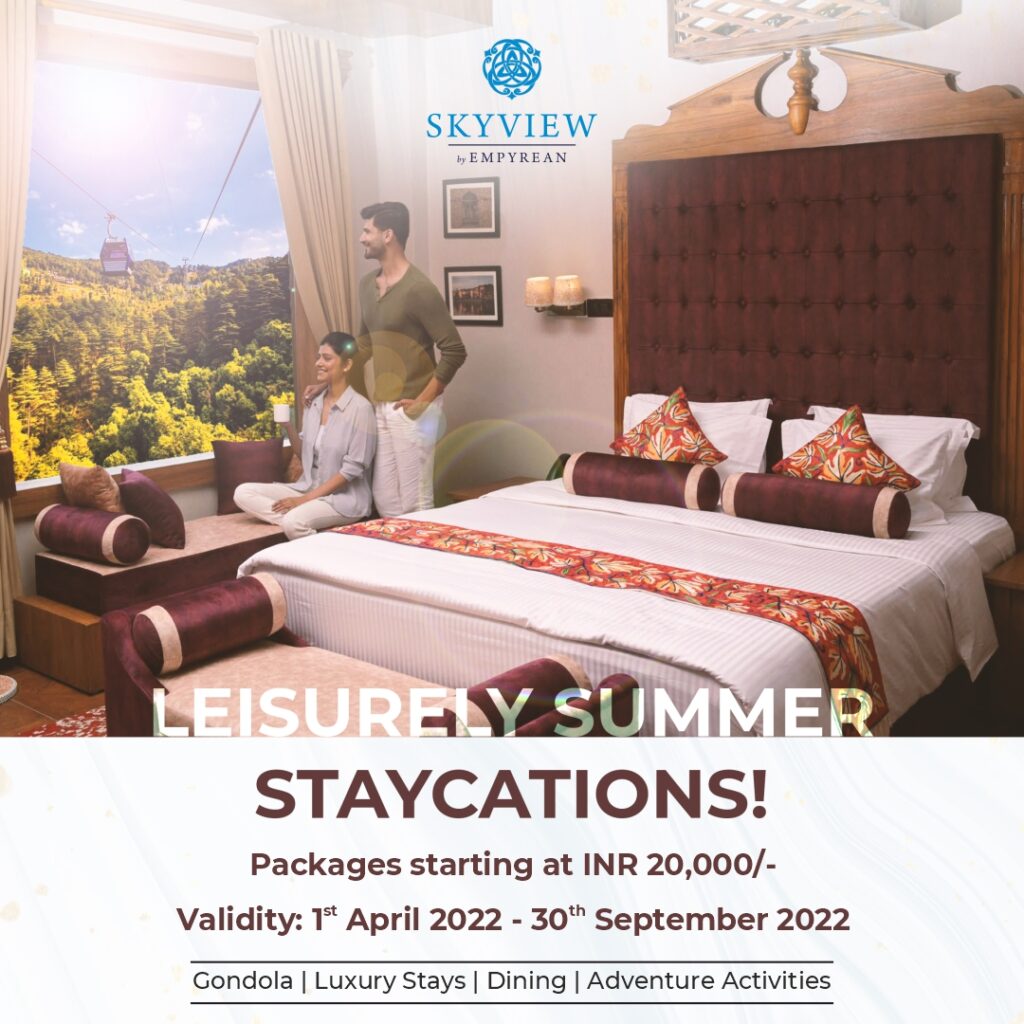 Get away from the city of meticulous design and give your inners the blessing of a fresh inhale of the hills.
Accommodate yourself into the deluxe, premium and suite rooms of Skyview by Empyrean to indulge in the leverage of our packages, which are an assortment of luxury stays, dining, adventure activities and gondola.
Luxuriate in the lavish spread of our services and amenities curated to furnish the class – A summer sabbatical from 1st April 2022 – 30th September 2022, starting from Rs 20,000 onwards (two nights three days )and avail of a special buy one get one offer on combined activities. Round the clock access to Skyview Lounge with unlimited services of beverages under the night sky will take your stay to a promising high.
Escape to the mountains for a delightful summer staycation at the Skyview by Empyrean, get your heart sweeping and prisoned into the contours till the end of time.