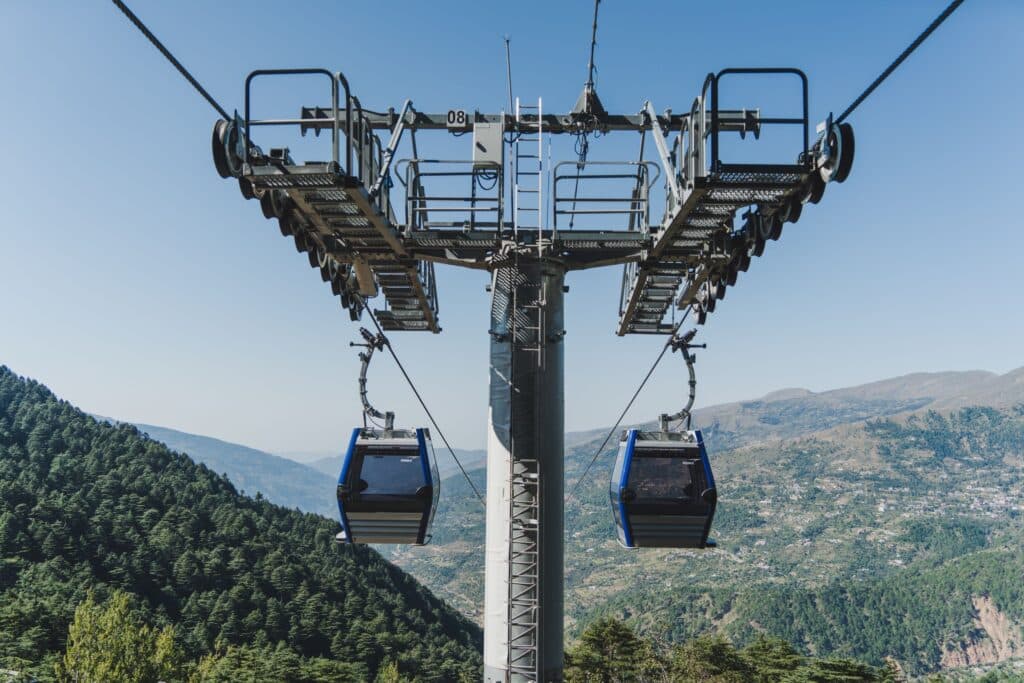 Summer at Skyview
Summer at Skyview by Empyrean is a perfect chance to soak in Patnitop's beauty while escaping the scorching grasslands. Patnitop's summer months typically last anywhere from March to June, with degrees ranging from 10 to 25°C.
Skyview offers a variety of indoor and outdoor activities, such as hiking, mountain biking, zigzag zipline, Tubing Sledge, archery, and more. The verdant setting of the resort, in addition to the gorgeous views of the bordering mountains and valleys, make it an ideal destination for naturists and adventurers. The Shivaliks' nature trails, rich foliage, and spectacular views scream for an exuberantly fun retreat. Visitors may also go hiking or mountain biking on one of the many routes that crisscross the area.
Summer at Skyview is an umbrella under which rooms, F&B, adventure activities, Gondola ride, clubhouse, Hands of Gold, upcoming activities like ATVs are covered. The summer stay packages include a complimentary return gondola ride for two people as well as complimentary breakfast and dinner for the two.
Skyview by Empyrean also has a plethora of dining options, featuring both regional and global cuisine. People visiting may savour upon a range of gourmet delicacies while admiring the magnificent perspectives of the mountains.
In addition to the activities offered at the resort, guests can also explore the nearby attractions and points of interest, including the Naag Mandir Temple, Kud Park, and Nathatop Hill Station. The nearby towns and cities of Jammu and Srinagar offer additional opportunities for cultural experiences and sightseeing.
Overall, a summer stay at Skyview by Empyrean in Patnitop offers the perfect combination of adventure, relaxation, and natural beauty, making it an ideal summer getaway destination with endless experiences.