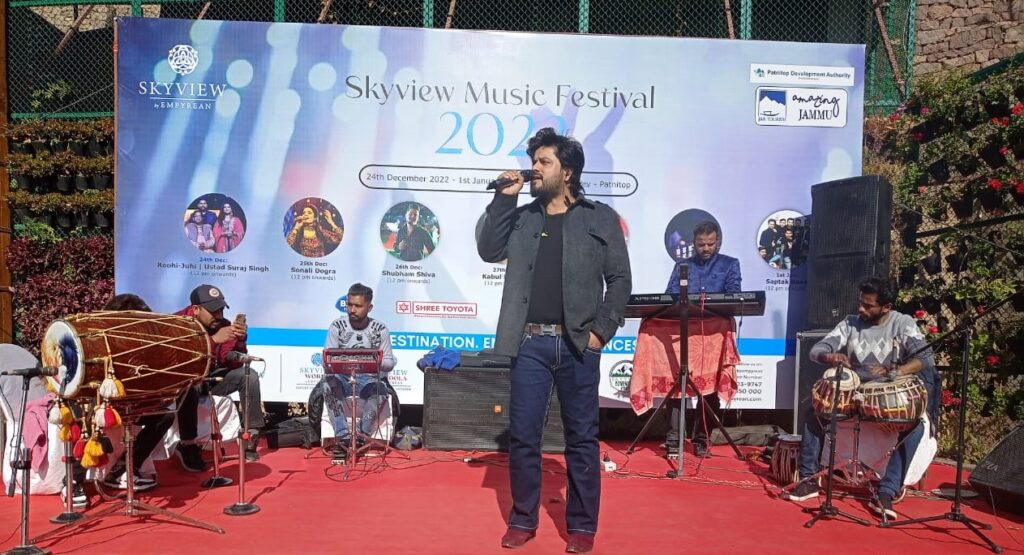 Skyview Music festival 2022
Reverberating soulful voices got our guests at Skyview by Empyrean grooving while they celebrated the festive season with us. A 9-day Empyrean music festival from December 24th, 2022 to January 1st, 2023 featured the well-known performers of the region. This aura was complemented by the cuisine prepared with the produce from the mountains by our distinguished F&B team. Therefore, the dining options featured global cuisine at our Banana Leaf restaurant and al fresco dining at Skyview Cafe.
The music festival aimed at bringing together musicians from across J&K to create an amalgamation of the voices of the valley. The event was sponsored by JK Tourism, Toyota, Vardaan Hotels, State Times, Terrace on 3, and Big 92.7 FM. The star performers like the Duggar siblings Roohi- Juhi along with legendary father Ustad Suraj Singh, Sonali Dogra, Shubam Shiva, Saptak Band, Kabul Bukhari, Waqar Khan, and more were part of the musical brigade.
Skyview by Empyrean also hosted a DJ party for 3 consecutive days as a part of this 9-day music festival. The guests at Skyview by Empyrean synchronised their groove with the Saptak Band to welcome the first day of the new year on January 1st, 2023.