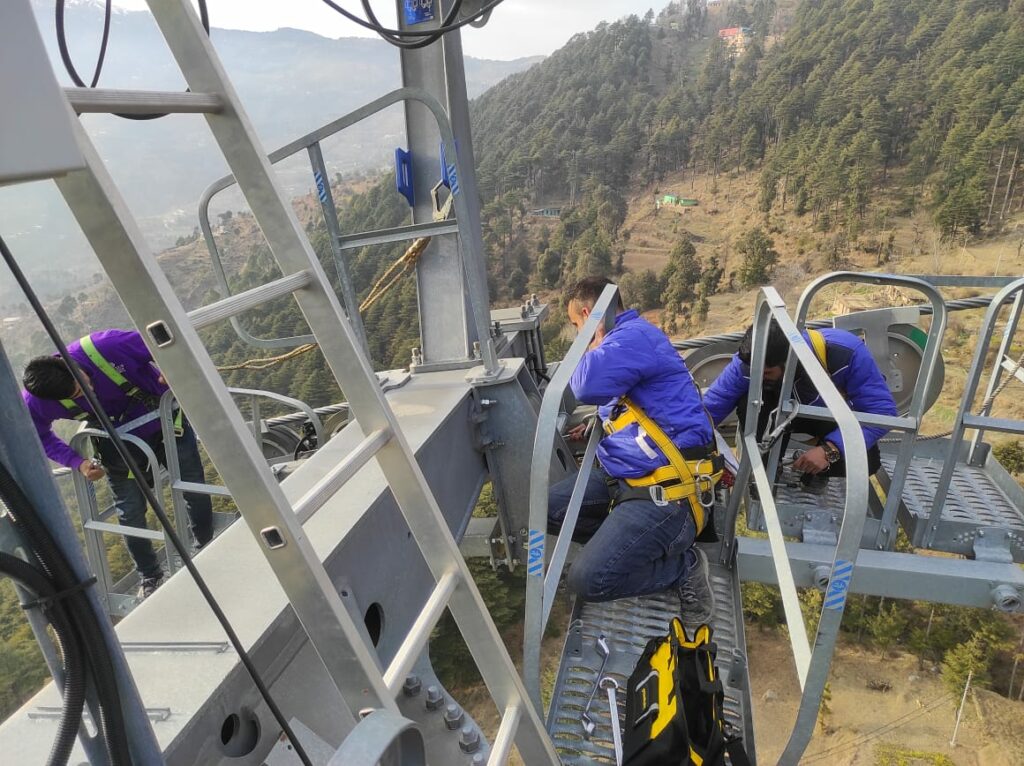 The Gondola cradle is an efficient recreational and trailing solution commonly used in India. Skyview by Empyrean's gondola has shortened the distance from Sanget to Patnitop, decreased labour, and increased productivity.
For each operation of a suspended working platform of cabins, Skyview by Empyrean has a safe work system. Our engineering team safety specialists, site associates, and building management prepares and approves the safety parameters beforehand.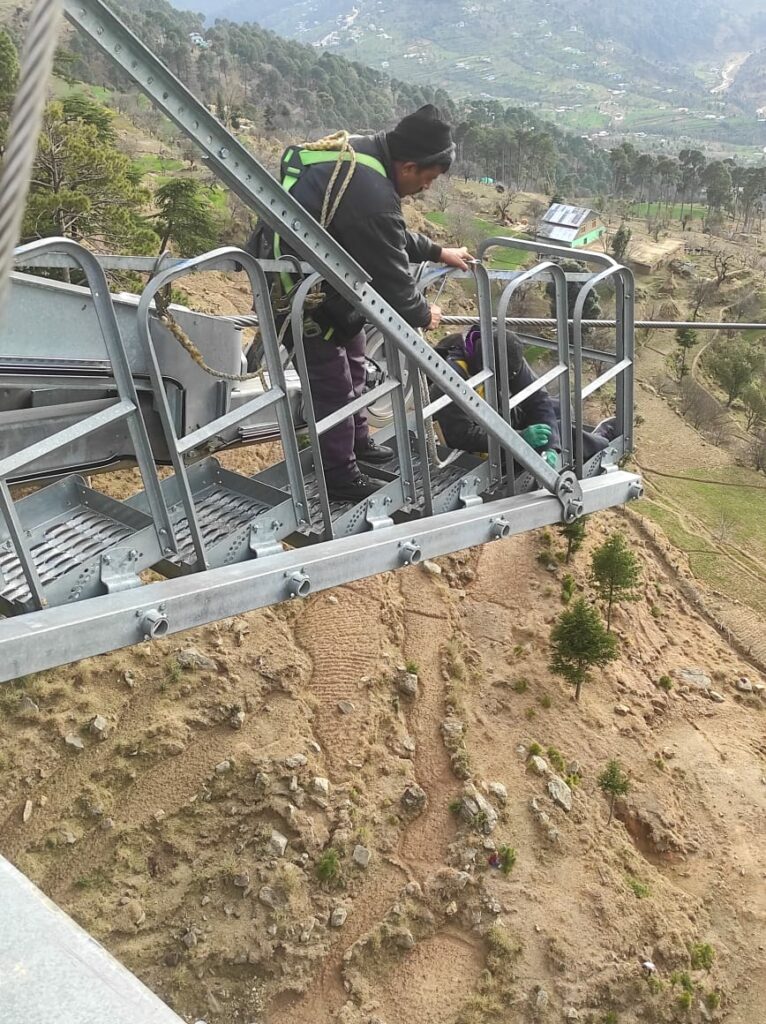 A technically qualified person monitors and supervises the safe operation of working. The supervisor at Skyview by Empyrean assures that each action of the gondola lift poses no risk to individuals inside or near the working platform.
Efficient Ropeway Solutions
Skyview by Empyrean's CEN-certified gondola lift is a model of robustness. Our technical collaboration with POMA has helped us install a highly safe, secure, and environment-friendly, modern, detachable gondola lift in the foothills of the Shivalik region at Patnitop J&K. This detachable gondola lift is one of the efficient ropeway solutions for all-mountain terrain conditions and high altitudes.
Widespread Accommodation
The standard of design and the efficiency of this detachable lift have been maintained in such a way that ultra-compact stations are accommodated with the maximum speed of the ropeway being 5 m/s. The speed of the ropeway is being automatically maintained under variable wind conditions hence making it one of the safe and secure aerial ropeway transit systems.
Optimal Mobility
The diamond cabins in our ropeway system are equipped with a world-class suspension system. The two-cabin ranges deliver a host of comfort and safety options for users. Loading and unloading of the passengers take place at a comfortable speed of less than 3m/s to achieve an optimal mobility in the departure and arrival stations. This system has a special mode for handicapped passengers which can further decelerate the speed during boarding and deboarding of handicapped/wheelchaired passengers.
200+ Safety Checks
 The range of this system is designed to facilitate major inspections. More than 200+ safety checks are conducted on daily basis to maintain the standard of safety during our commercial operations.