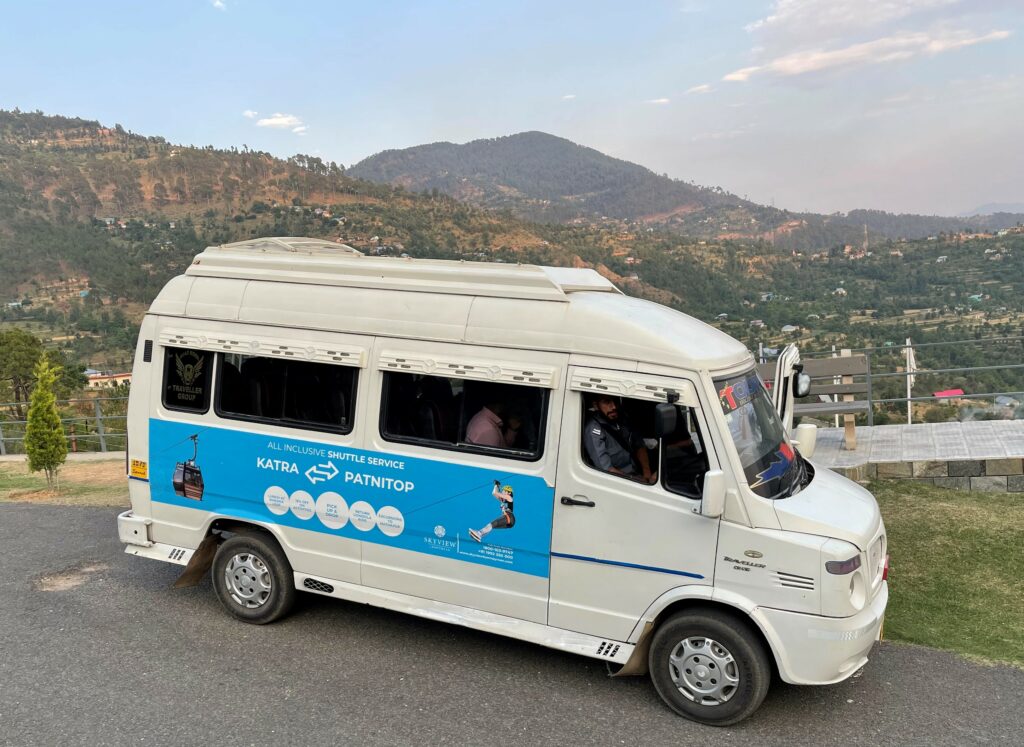 Shuttle Service
The shuttle service with a stopover at Skyview World gives you an inclusion into the world of one destination and endless experiences.
The itinerary starts with the seat in coach to the point of the shuttle pickup from the outside of the KC Residency, Devi Grand, and Railway Road (Hotels-Dolphin, Rama Trident, and Grand sharan). Post this will be the traversion of the final transfer circuit from Katra to Skyview World to Patnitop.
The time at Skyview World will be spent in adventure, and Dining spaces.
Delegated with gleaming snow (only during winter), Nathatop is a prized goal around Skyview by Empyrean and will be the next in itinerary. The return to Skyview World via the same route plan gives you one more chance to witness the bird's eye view of the Himalayas. The choice of beverage with a view will wrap the crossing in a marvelous memory.