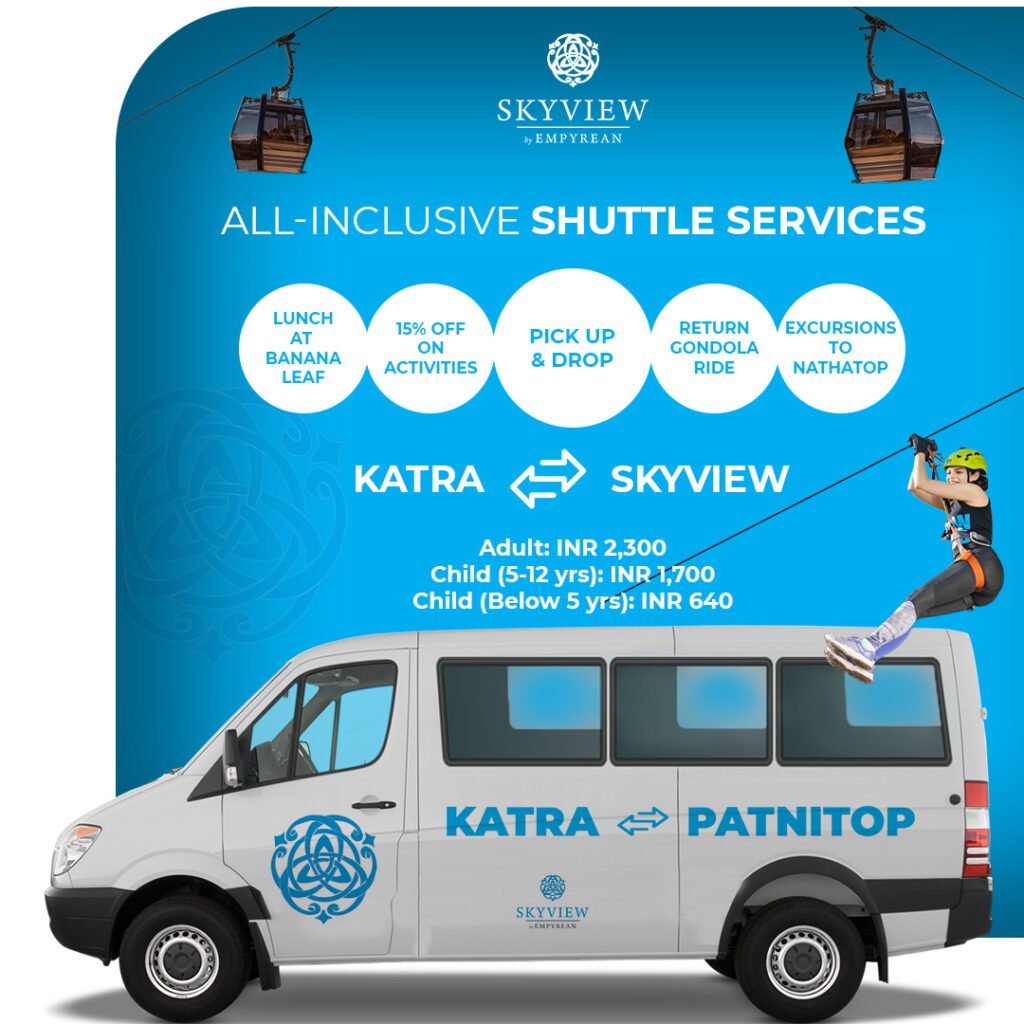 Shuttle service from Katra to Patnitop
Shuttle service from Katra to Patnitop is a value-added service to the customer experience. The 13-seater tempo traveller is stunning traction from Katra to Skyview World to Patnitop and return to Katra. In this itinerary, one is entitled to a fixed meal at Banana Leaf. The return gondola ride gives you a panned panoramic eye and encapsulates the pine garnished green contours in summers which appear to be salted and peppered in winters with snow.
The addition to a short excursion to Nathatop, a station famous for both winter and summer adventure sports is a huge plus.
All adventure activities come with a special 15% discount for guests using the shuttle service.
.