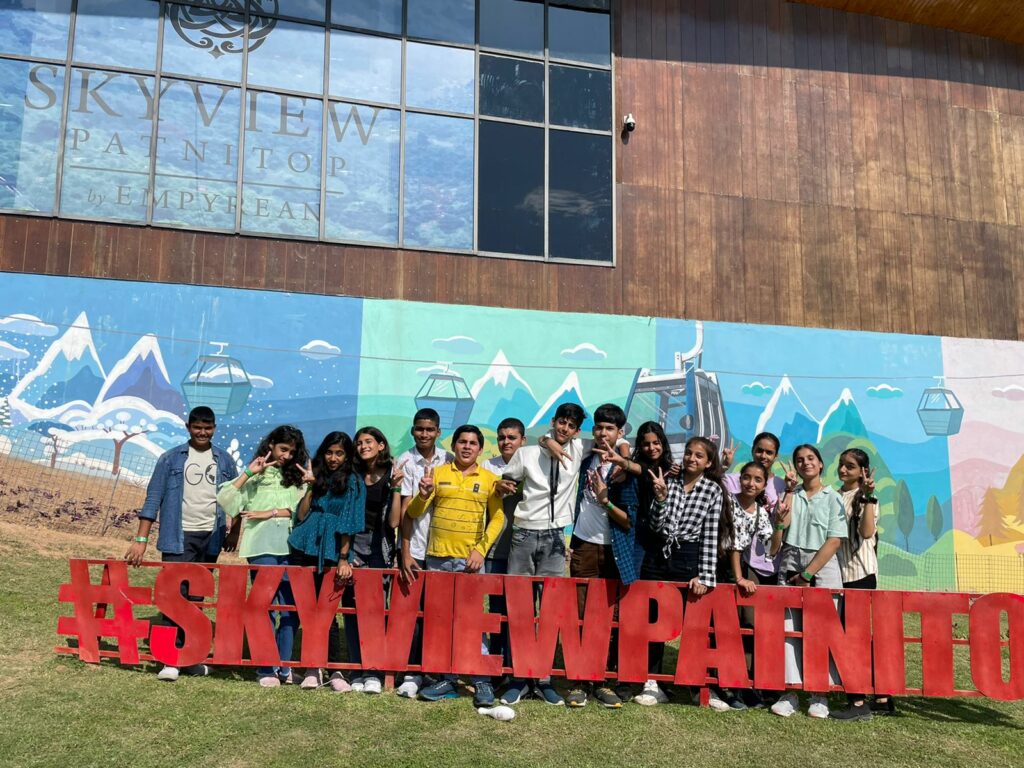 School Picnics
There is something about open air that makes everything seem wonderful, suddenly. Alfresco dining, hungering for the open-air charms of the Skyview terrace, games at its clubhouse, Gondola ride, and trekking were marked as major engagements at the property this summer, as many schools in and around the area were routed to Skyview by Empyrean for picnics.
Children pulling out their picnic sheets on Skyview's lawns, and unpacking surprising treats made the world much fancier for them. There's a contrast between rustic surroundings and carefully prepared space, the calming effect of an endlessly warm summer evening, and the lovely surprise of a gaming zone in the middle of an engaging hike. All this and more took the fun quotient up multi folds. Savouring the meal with the summit view mesmerised the children beyond measure.
The uncontainable excitement of the highest gondola ride (in terms of ground clearance) during the summer picnic at Skyview by Empyrean also spotted some of the future adventure enthusiasts.
The 2.5 km Skyview Leisure Trail, a scenic hiking trail dotted with arresting panoramic picturesque views gave a refreshing experience to the children. It was a perfect escape from the monotonous academic spiral. Meals and snacks were also served.
The gaming zone at Skyview by Empyrean's clubhouse, furnished with foosball, snooker, and air hockey, kept the youngster's spirit energized and entertained.
Come and explore this destination of endless experiences, indulge in frolic, and take a little love with you from Jammu & Kashmir.