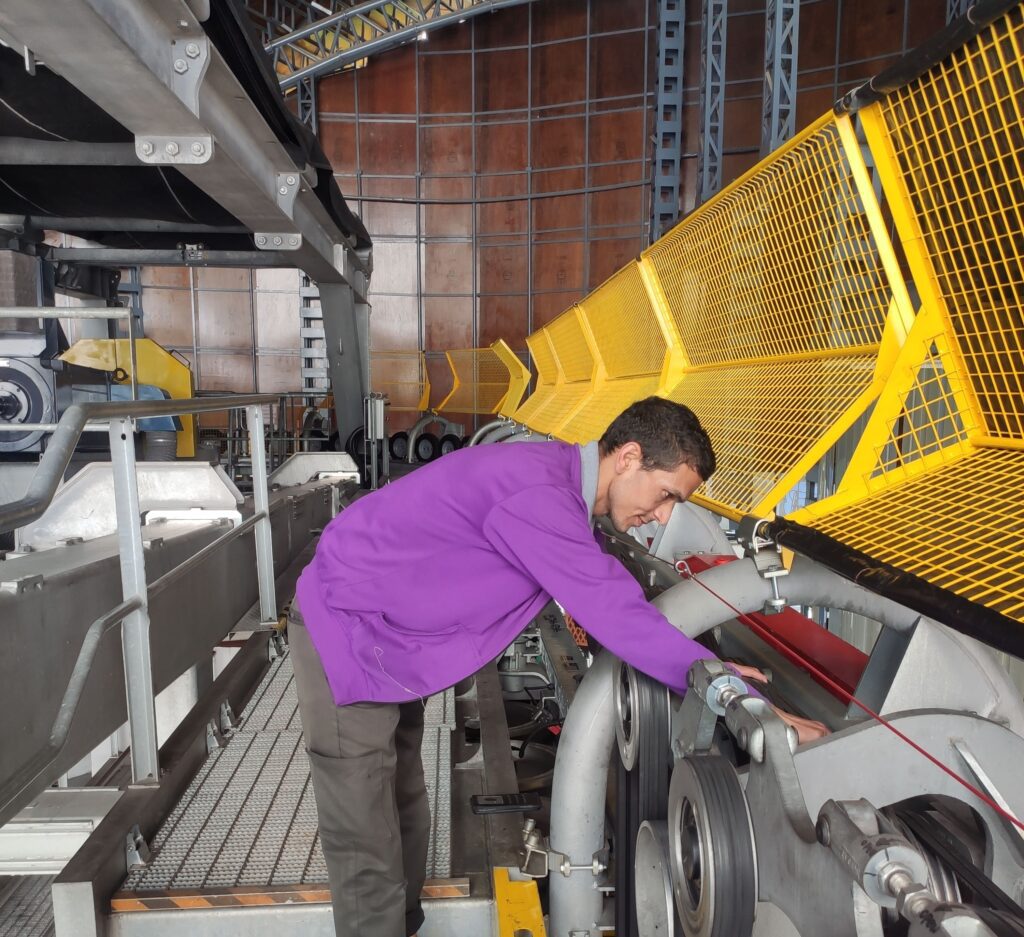 Safety Series
The Gondola cradle is an efficient recreational and trailing solution commonly used in India. Skyview by Empyrean's gondola has shortened the distance from Sanget to Patnitop, decreased labour, and increased productivity.
For each operation of a suspended working platform of cabins, Skyview by Empyrean has a safe work system. Our Ropeway team safety specialists, site associates, and building management prepares and approves the safety parameters beforehand.
Maintenance Schedules: The Skyview gondola is being operated as per the European CEN standards. It has a complete safety schedule which includes 200 daily checks, monthly checks, bimonthly checks, quarterly checks, six-monthly checks, and annual checks along with the check lists to be filled and signed by the concern engineers and HOD's. Apart from this there are many checks in the preventive maintenance schedule that are done based on time and running hours.
Daily Prestart Checks: Both stations are inspected visually. The zones in the station are checked as well. All the safeties present at the stations are being checked and tested for functioning. The safeties corresponding to the cabin positions, grip position, grip measurements, rope position, rope measurements and many others are being tested and checked for functions. All the sensors present at both the stations in addition to the parameters for the same are being checked inside the panel.
Line Checking: The complete line checking is being carried out on the daily basis including checking of all the towers, and all the tower safeties. The safety line throughout the ropeway line is being checked and tested from the operational panel.