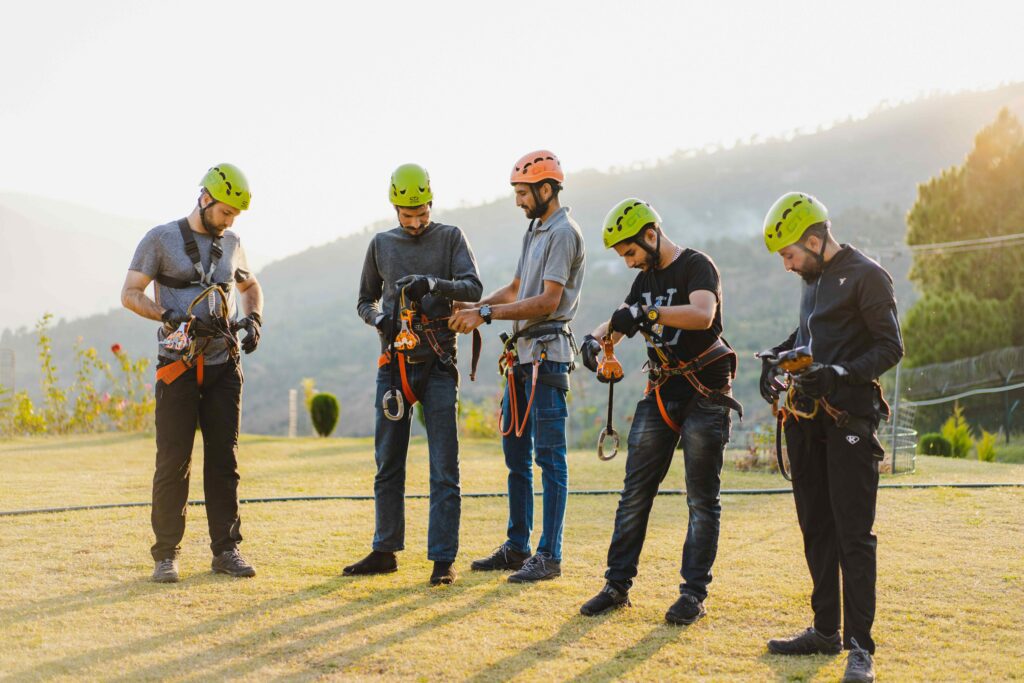 Safety at Adventure activities
At Skyview by Empyrean, it is our consistent endeavour to ensure the safety of our patrons. We lay a high degree of importance to operational, technical, and environmental safety. The visitors are geared with high-quality equipment such as harnesses, helmets, carbines, and pulleys manufactured by Italian equipment manufacturers for mountaineering and sport climbing. All these equipment used by the company Skyview is UIAA certified.
Every instructor deployed on the activities is technically qualified. Training programs and drills are a regime. These sessions touch upon various safety aspects in the field area setup or by means of on- & off – site training. Evacuation drills, disaster management, firefighting, first aid etc. are few of the topics that are taken up in practical training sessions regularly.
We continuously strive to encompass and improve our standards to achieve customer delight. Apart from these regular training sessions, a thorough daily inspection is done by a dedicated team of professionally qualified people. Leakages in electrical connections, harnesses and belts, emergency stops, the condition of ropes, locking pins, the foundation of towers, and the physical and mechanical strength of structures are also regularly inspected. We also undertake monthly, quarterly, and annual checks to ensure operational excellence.