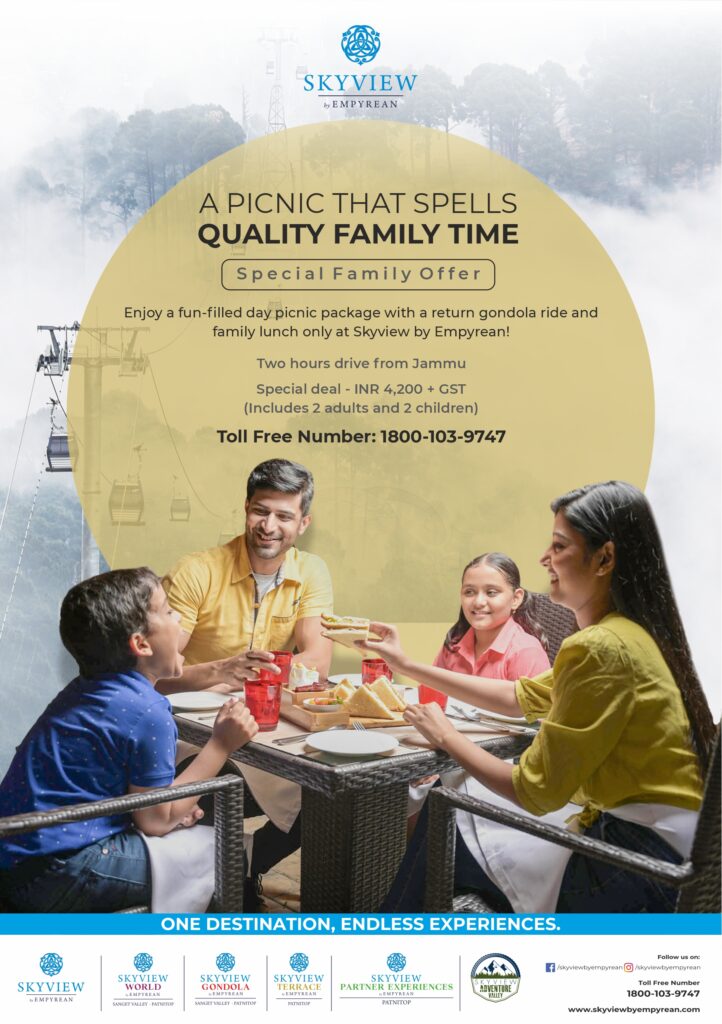 Give yourself a hearty recess with family and steal some time from the corporate compose with an ecstatic package, curated by Skyview by Empyrean. What better than a getaway by the Himalayas to strengthen the lineal bonds and rejuvenate the love. At a drive of a couple of hours from Jammu, experience the green space with a minimal invasion of concrete.
Skyview by Empyrean's family package is designed to give you and yours an upbeat family time. A special family offer that bouts a day picnic package, constituting a return Gondola ride and family lunch for four with an option of vegetarian and non-vegetarian. In addition to the above, you can go sightseeing and add the activities from the adventure valley to your itinerary. The aura of this place allows you to unwind and rewind as per your will.
The details of the package are available on the Skyview by Empyrean website. It is a standalone offer exclusively for the day family picnic and in no way can be clubbed with any other.