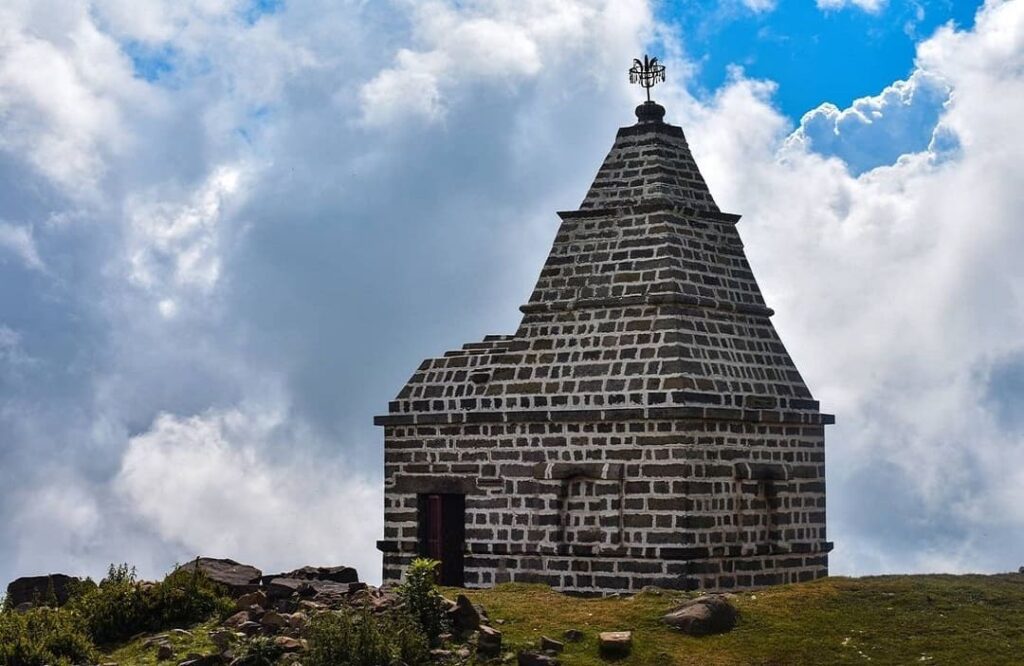 Place of Interest- Shankpal
Located on the Shank Pal ridge, at an altitude of 2800m, Shankpal is a 5-hour trek from Sanasar, which is approximately 36 km from Skyview by Empyrean. The path to it is raw and rustic to the extent that no mortar has been used. It is a good place for trekkers, though it's a steep rise and you can find its way when you are 2 kms short of Sanasar.
As per Hindu beliefs, there are 9 main Nags (serpents) who have utmost importance in the Hindu texts. Out of these nags, Nag Shankhpal has a very prominent place.
The beautiful ridge, or Sankhpal, which is in a picturesque location. It is also a trekking route more accessible so that people coming to Vaishnodevi and Patnitop can make Shankhpal part of their itinerary.
The area has a very high potential for tourism as there is a very decent temperature in the summer and the weather generally remains cold. The Ladha Dhar hill station wears a thick coat of white snow in winter. It receives 10 to 15 feet of snow. The Raja Shankhpal temple remains snow bound for more than 5 months in a year. Various activities can be done here, like paragliding etc. But unfortunately, this place is completely ignored, and it could be a good revenue generator for the tourism department if maintained and promoted well by the authorities.
This place has a heritage link that is more than 400 years old, which throws light into the place with a traditional connection.