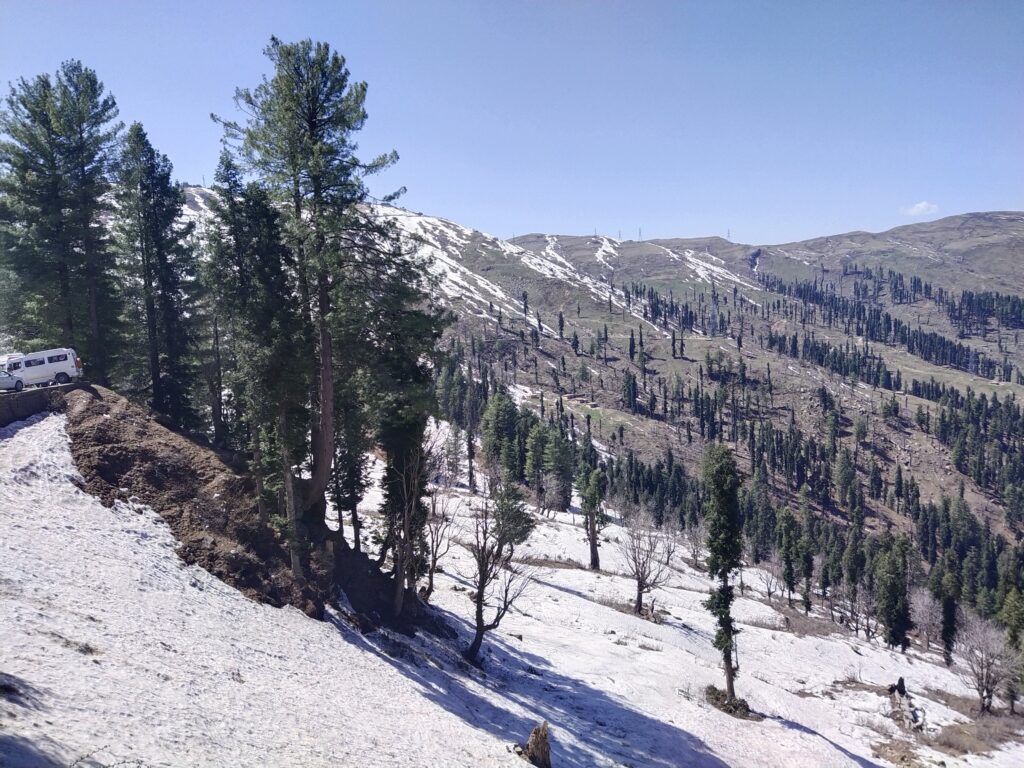 Place of Interest: Nathatop
The charm of Nathatop starts much before it is combed. Circular, garnished meadows build a mood for the expedition and leave one indulged in the rhetoric language of the greens.
Nathatop, the dramatic hilltop rising theatrically from the ground, is veiled with snow in the winter tide. This takes the paradigm of attraction up many notches and makes it an ideal destination for snow skiing. Lush greens, on the other hand, promote its summer adventure vertical. Devour your eyes on the charming sloping perspective of the lavish timberlands and cold pinnacles of the Himalayas from here. These rides are held at a Dawariyal located 2 kilometres from Patnitop on the Patnitop-Sansar road. The winds determine the duration of the flight, which can vary from 15 minutes to an hour.
The pleasant weather increases the palatableness of the nosheries and the local street food multifold.
This mountain top, crowned with gleaming snow, is a prized goal around Skyview by Empyrean.