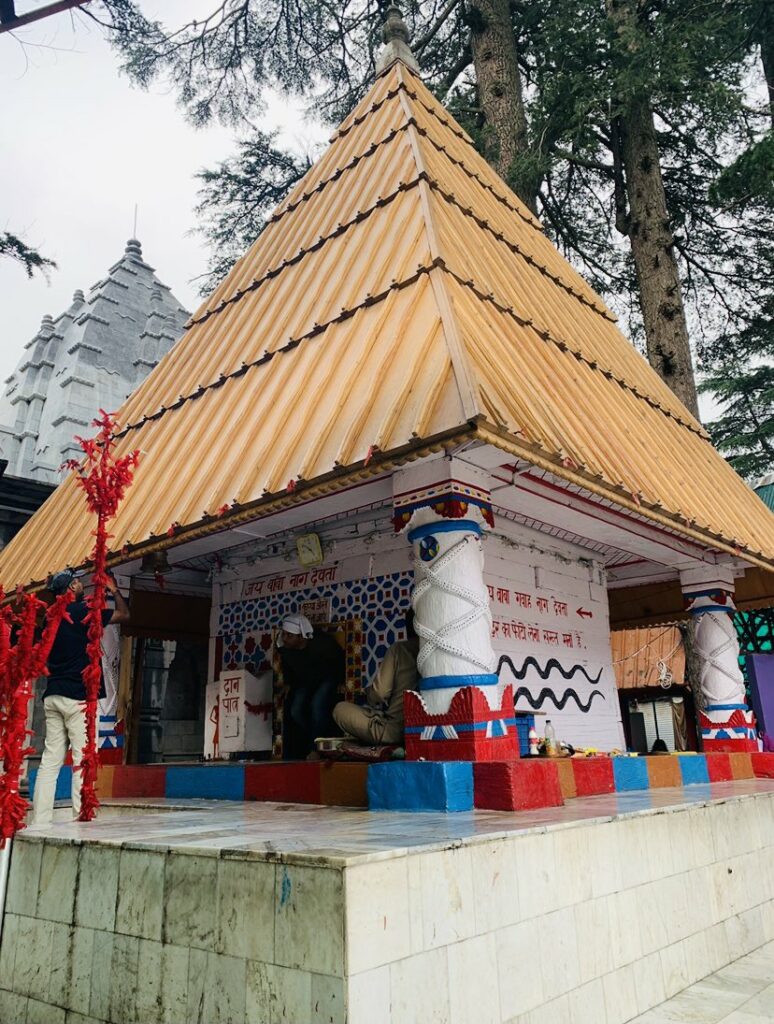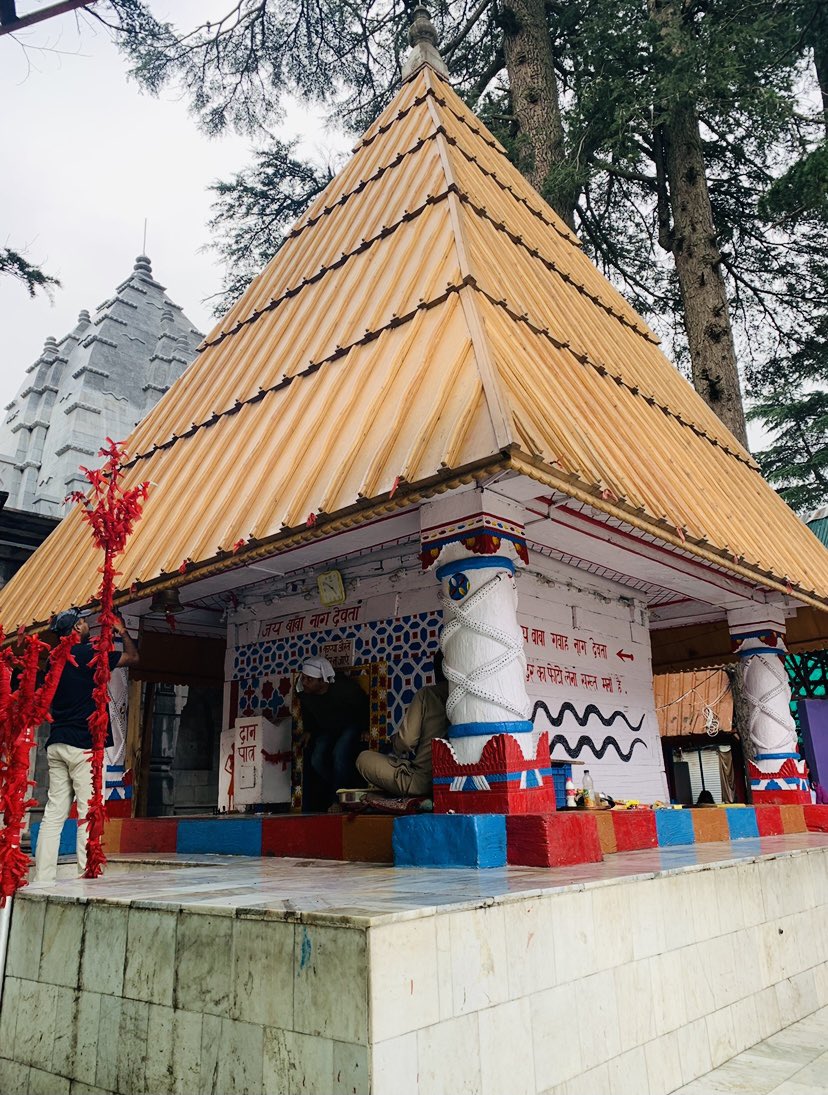 Place of interest – Nag Temple
A 600-year-old heritage and religious property, Nag Temple at Patnitop is completely made of wood and has a big courtyard in the pined woods absorbing the noise of the concrete city construct and making you one with spirituality. It was set up to honour the serpent deity. Weathered several centuries ago, standing amidst lush green surroundings, the temple is not only a significant religious centre for the area, but also a site that leaves its visitors fascinated by the green setting. Naag Mandir is believed to be one of the oldest temples in the country, looks over the magnificent view of the Chenab Gorge and pine trees.
The Nag Panchami Festival of the temple witnesses the highest footfall of the religious congregation in the region. Devotees, soiled by their devotion to Shiva, throng the temple and pay reverence to the deity. People tie sacred red threads while praying to the Naag Devta, and those whose prayers are answered come back and hold an open kitchen.
Photography is strictly not allowed inside the temple. In fact, perhaps to discourage it, a local lore has been making its way among devotees. This usually prompts visitors to leave their smart phones and DSLRs behind.
Places like these give you a moment of your own and allow you to dissolve your senses into the serenity while going high on spirituality.