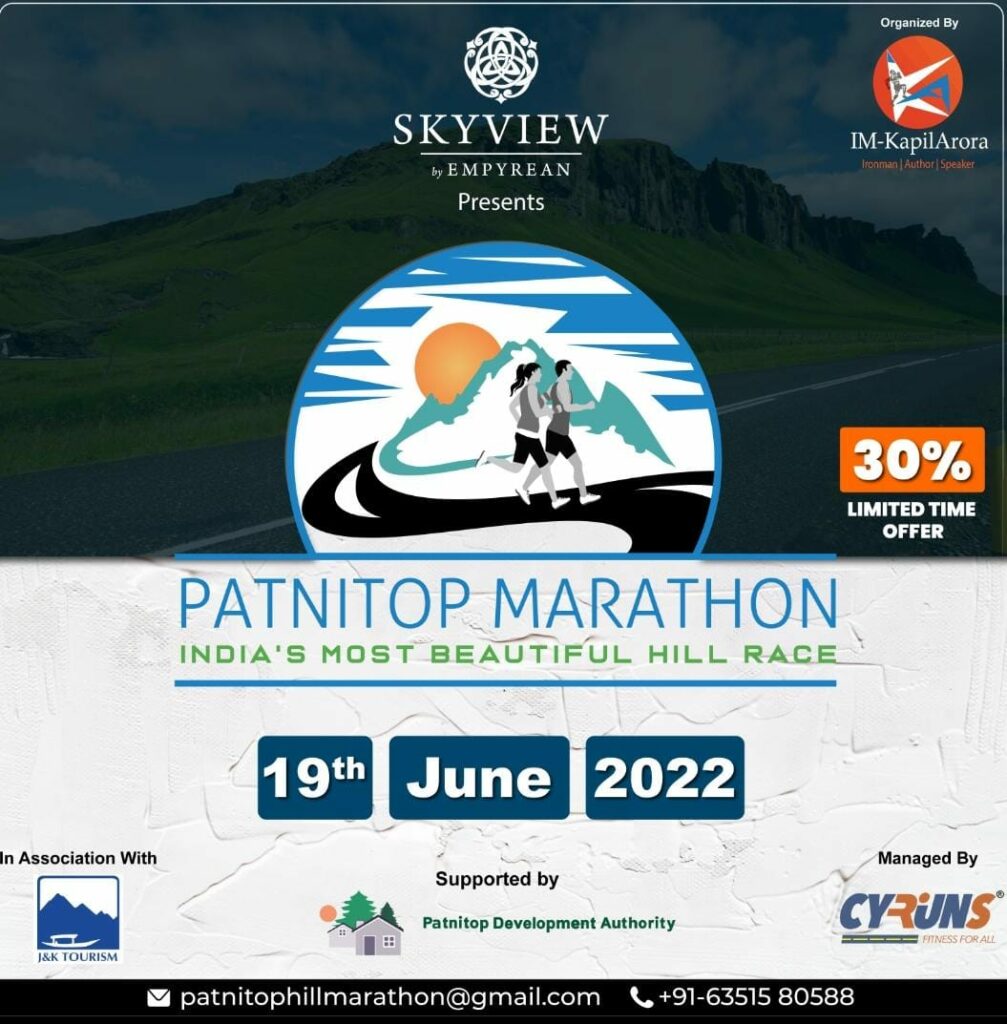 If you have a bottled-up urge to let loose the adrenaline gush, Patnitop Marathon is the opportunity for you. It is the hill race with a view, placid suburbs, and raw ensemble. Scheduled on Sunday, June 19th and will be inaugurated Skyview Terrace, Patnitop, this marathon is curated to give a weekend recess to your heart.
All athletes must be 18 or older on race day. 10 years to be minimum for a 5Km race. The race categories and timings are sequenced with regard to age and the distance of the marathon.
The participants will be provided with race T-shirts, medals, breakfast after the race, and high-quality route race support. This will be a booster to the ones participating and a huge shoutout to such practices.
Skyview Adventure activities like Zigzag zipline, Tubing sledge and magic carpet, including return gondola ride are at a 30% discount and are available on a buy one get one free offer (BOGO). Also, Gondola ride with fixed meals (Veg/non-Veg) is available at 999 + GST. These offers are only for the participants and their families. They will need to show their registration ticket (for the Marathon) to avail these offers.