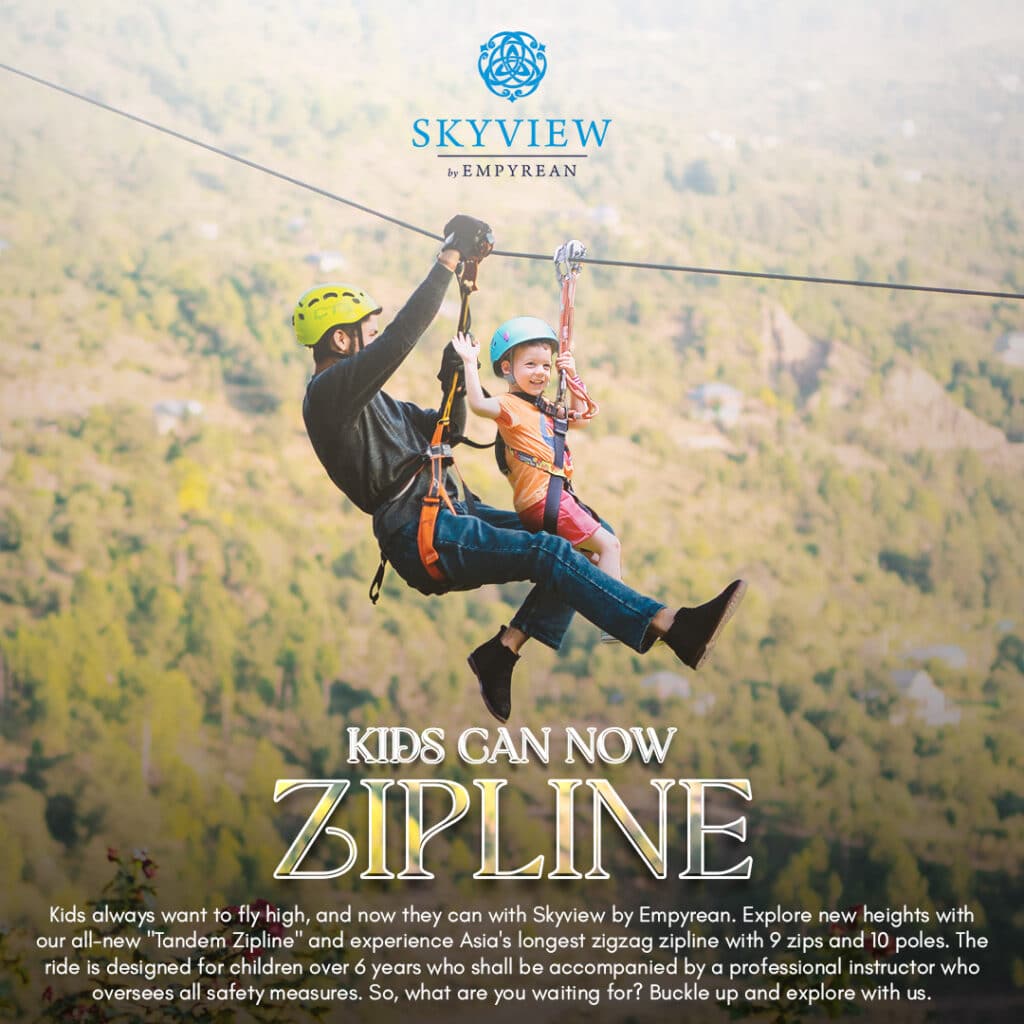 New @ Skyview: Tandem Zipline
The stunning Snowdown range of the Shivalik's gives you the birds-eye view and causes the life to come at you fast, especially when you're zooming high above the ground at up to 40 miles an hour. The tandem zipline is for kids of 6 years and above accompanied by an instructor at all levels. With the performer strapping in, one right behind the other, to zip down from platform to platform, Skyview by Empyrean's tandem zipline is a great way to help a nervous performer gain more confidence about the experience and to enjoy the breath-taking scenery, zipping.
Minor and the associated instructor rope up with the Carabiner safety. Instructor helps the minor with a smooth launch & to have a proper landing experience.
The minor in question is primarily the one who is below the height of 4ft.11in. The instructor will also guide and provide help to shift gears in addition to assisting him with other tactics and steps.
Zip lines have a minimum weight requirement because if you aren't heavy enough, you won't have enough momentum to make it all the way to the next platform. Kids who are too light can go tandem or with a guide only.