Skyview Gondola View Premium Rooms and Suites are a marvel of the finest luxury and have class apart amenities, to add abundance to your getaway.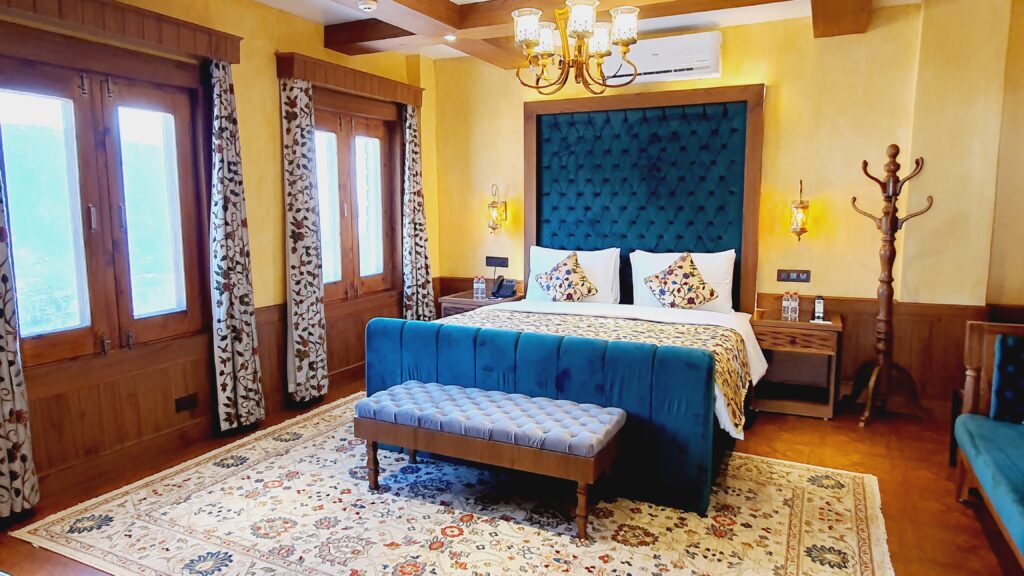 These rooms and suites with a view take you to the dimension of the postcard setting of the gorgeous snow clads with the cable car fading into God's own silhouettes of Shivalik's.
The warm wooden interiors offer a luxury nonpareil with double bed occupancy in Gondola View Premium Room and a triple occupancy (with an extra bed) in Gondola View Premium Suites.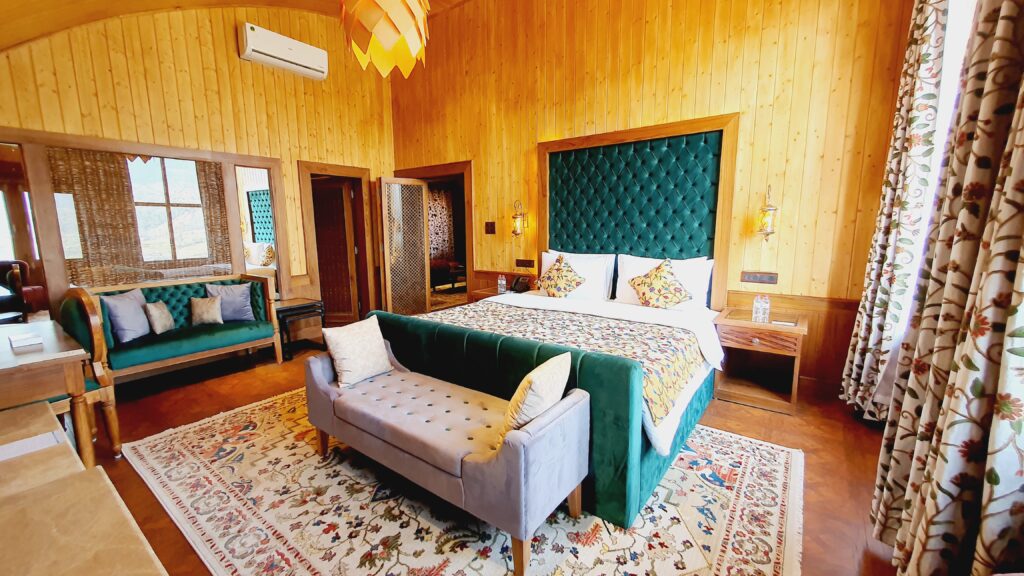 The cushiony quilt with bedspreads is a muse for warm sleepers.
Skyview by Empyrean also offers an in-room dining luxury and hence facilitates our esteemed guests to relish nosh in their private space.
In addition to the above our in-house services are available 24*7 for a gratifying indulgence.