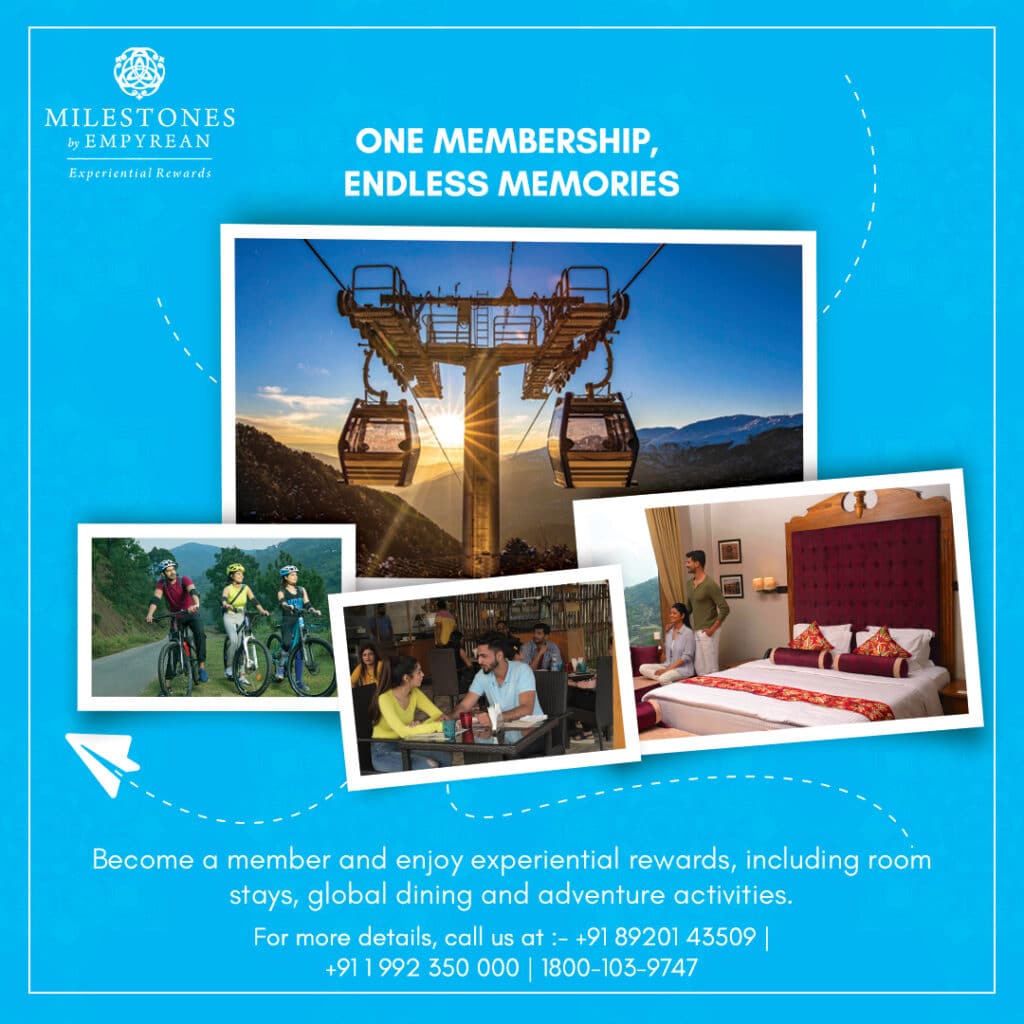 Milestones by Empyrean
Skyview by Empyrean's signature Loyalty Membership Program—Milestones by Empyrean was designed to recognize its loyal customers.  Signing in as the membership tiers of Gold, Diamond and Platinum, each tier has its discrete reward points of 10%, 20% and 30% respectively.
Skyview by Empyrean's loyalty program can be subscribed to by contacting our CRCC team on the toll-free number 1800-103-9747 or by connecting with them over the customer care email skyviewbyempyrean@fil.net.in
The members of these three tier programs can avail free night stays, inclusive of meals, return gondola rides, and group special deals on lunches and dinners to celebrate special occasions. Each tier also includes a 10% discount on our shuttle service with drop-off and pick-up points between Katra and Patnitop, a 10% discount on Skyview by Empyrean partner hotels, and a 10% discount on Hands of Gold—an artisanal Kashmiri boutique shop. To add value to the special moments of our loyalty members, the cakes for birthdays and anniversaries are complimentary, in addition to the non-alcoholic beverages.
Milestones by Empyrean is a rewarding program for vacationers who crave adventure and want to immerse themselves in a variety of activities.
Vouchers are transferable and special occasions with family are also available at a special rate. The points will be credited to the members only, and the membership is valid for one year.
This signature Loyalty Membership Program—Milestones by Empyrean gives our patrons a reason to keep coming back, checking what's new about the brand offerings and get the services on priority. With this program we aim to deliver a strong experience to our customers.