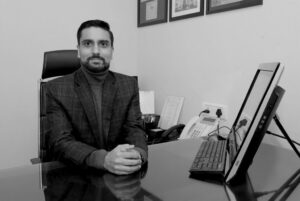 The montane ecosystem on the mountainous side is an answer to June, which is synonymous with a towering temperature. As the elevation increases, causing the ecosystem to stratify, the temperature also becomes placid and the best suited for a vacation. Skyview by Empyrean offers diverse packages in rooms & suites, activities, and web exclusive offers to cool your tropical nerves.
May was the carousel of mountainous flavours with the Jammu and Kashmir Food Festival at Skyview by Empyrean. It was marked by packed tables and a huge footfall at the property.
It gives me immense pleasure to inform you that Skyview by Empyrean attended the 29th edition of South Asia's Travel & Tourism Exchange (SATTE) at India Expo Mart, Greater Noida where our Lifestyle & Adventure resort with a host of offerings (Skyview Gondola, newly launched camps, Rooms & suites, and adventure activities) at Patnitop were showcased.
I am thankful to the Patnitop Developing Authority for supporting the Skyview by Empyrean's Patnitop Marathon on June 19, which is a hill race with a view of the conifers.
I am also pleased to inform you about the introduction of the Skyview Clubhouse, a space which is an assortment of a Gaming zone and Hands of Gold, a retail store.
Experience raw nature, leisure and indulgence with this destination of endless experiences.