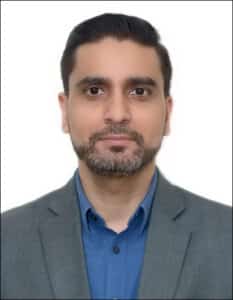 Message From the Managing Director for the Month of July
As we enter the vibrant month of July, I am delighted to reach out to each one of you with the latest at Skyview by Empyrean in this edition of our newsletter.
As we celebrate the flavours of summer and explore the mango's versatility with Mango Promotion, we invite you to join us in experiencing a symphony of culinary artistry.
Steal a day filled with excitement, delectable cuisine, and panoramic vistas with our Fly & Eat offer of an unbeatable price package and return ropeway highlight.
Our Adventure Package, launched on May 1st, available until July 31st, 2023, offers a panoramic view of the stunning Shivalik contours, allowing you to appreciate the beauty of nature from a whole new perspective.
It gives me great pleasure to notify you all that Skyview by Empyrean's Pineview Banquet is ready to welcome guests. We have meticulously designed it to cater to a range of events, from intimate parties and wedding receptions to grand banquets and corporate functions, which will epitomize elegance and sophistication.
Skyview by Empyrean was the title sponsor of the Patnitop Marathon, which was held on 28th May'23 in addition to being the official hospitality partner for the Rally of Valley which took place from 14th-18th June'23, organized by Jammu Tourism and Patnitop Development Authority. By associating with events like these, we aim to create holistic experiences that resonate with our guests.
In our constant endeavour to enhance our guests' experiences, we are excited to unveil a brand-new section called "on the go", This is where convenience meets quality.
We also believe in celebrating the legacy of local flavours and traditions, which is why we have partnered with Pahalwan's, one of the most renowned bakery shops in Jammu, to bring you a selection of assorted bakery items.
Thank you once again for being an integral part of the rich tapestry that defines Skyview by Empyrean. Together, let us continue to nurture our nature, create a green legacy by promoting urban mobility, and seek to celebrate the oneness of the human spirit with nature in all its abundance.