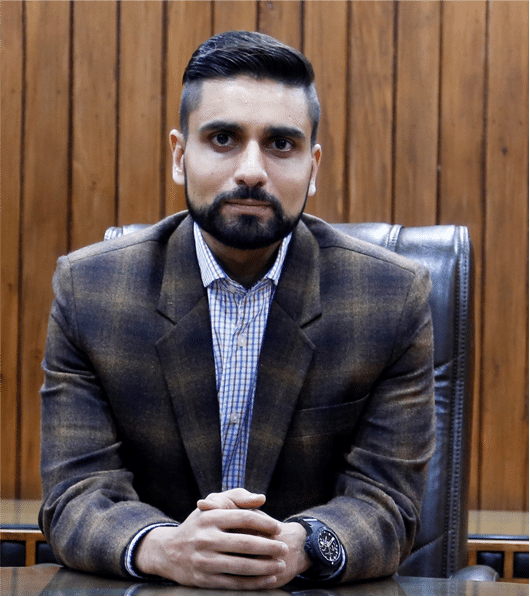 Message from the Managing Director for the month of December
In this December newsletter, I would like to extend warm greetings at the onset of winter. It is that time of the year when the snow veils the verticals of the Himalayan chest. This can be felt, the best at Skyview by Empyrean adventure valley which is hosting a range of activities for you to spend this winter season with friends and family. The team at Skyview by Empyrean is smoothing the way to make your stay eventful.
Indulge in the celebration of Christmas and the new year by spending the first grand hour of 2023, at Skyview by Empyrean and in the music festival held from December 24th, 2022 to January 1st, 2023 sponsored by JK Tourism, Toyota, State Times, Vardaan Hotels, and Big 92.7 FM. The music festival will feature famous local artists from J&K like Waqar Khan, Roohi Juhi with their father, Ustad Suraj Singh, Sonali Dogra, Kabul Bukhari, and more. India's highest DJ party will also be a part of this 9-day music festival.
It also gives me an immense pleasure to notify you that Skyview by Empyrean collaborated with CarWale, which is India's online platform with the highest footfall for all automotive information.
Skyview by Empyrean sponsored the Jammu Marathon on December 4th, prior to which a shoe donation drive was also held at our Jammu office, in which gently worn or used shoes were collected and ensured that they reached the underprivileged.
With our reiteration of "one destination with endless experiences," a plethora of adventure and solitude in the sound-absorbing snow-clad mountains await to add mesmerising experiences to your unplug at Skyview by Empyrean this December.