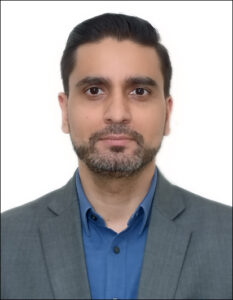 Message from the Managing Director for the Month of June
As we embrace the summer season at Skyview by Empyrean, I am delighted to announce our exciting promotions and packages for the month of June.
For a perfect summer getaway, we present the #SummerAtSkyview Room Packages, offering you a memorable stay with breathtaking views. Additionally, our #SummerAtSkyview Gondola + Meal Combo Offers provide a delightful combination of a ropeway ride and a choice of veg or non-veg fixed meals. You can also opt for the Fly & Bite Offer, which includes a return ropeway trip and a Chef's Choice Veg Snack with a refreshing beverage.
Thrill-seekers can enjoy the #SummerAtSkyview Gondola + Adventure Combo Offer, featuring a return ropeway journey and the choice between the exhilarating Magic Carpet and Tubing Sledge or the adrenaline-pumping Zipline. For those seeking a complete adventure experience, our #SummerAtSkyview Adventure Package awaits, comprising a 3 km ATV ride, Archery, Magic Carpet, and a choice between Tubing Sledge or Zigzag Zipline.
We understand the importance of a satisfying meal, and our #SummerAtSkyview Combo Meal offer is designed to meet your culinary desires. Indulge in our Chef's Choice fixed meal, available in both vegetarian and non-vegetarian options.
Lastly, we are thrilled to introduce the All-New Skyview Café Menu. This revamped menu includes exciting additions such as non-alcoholic beer in the beverages section, and a new section called "On the Go," featuring convenient options for those on the move.
Centre staging the summer star fruit Mango in our Mango Promotion is our way to showcase the versatility of mango in creating unique culinary experiences.
Inviting you to join us at Banana Leaf Restaurant and Skyview this June for an unforgettable experience. Whether you seek culinary delights or thrilling adventures, we have something for everyone. Don't miss out on the #SummerAtSkyview extravaganza!