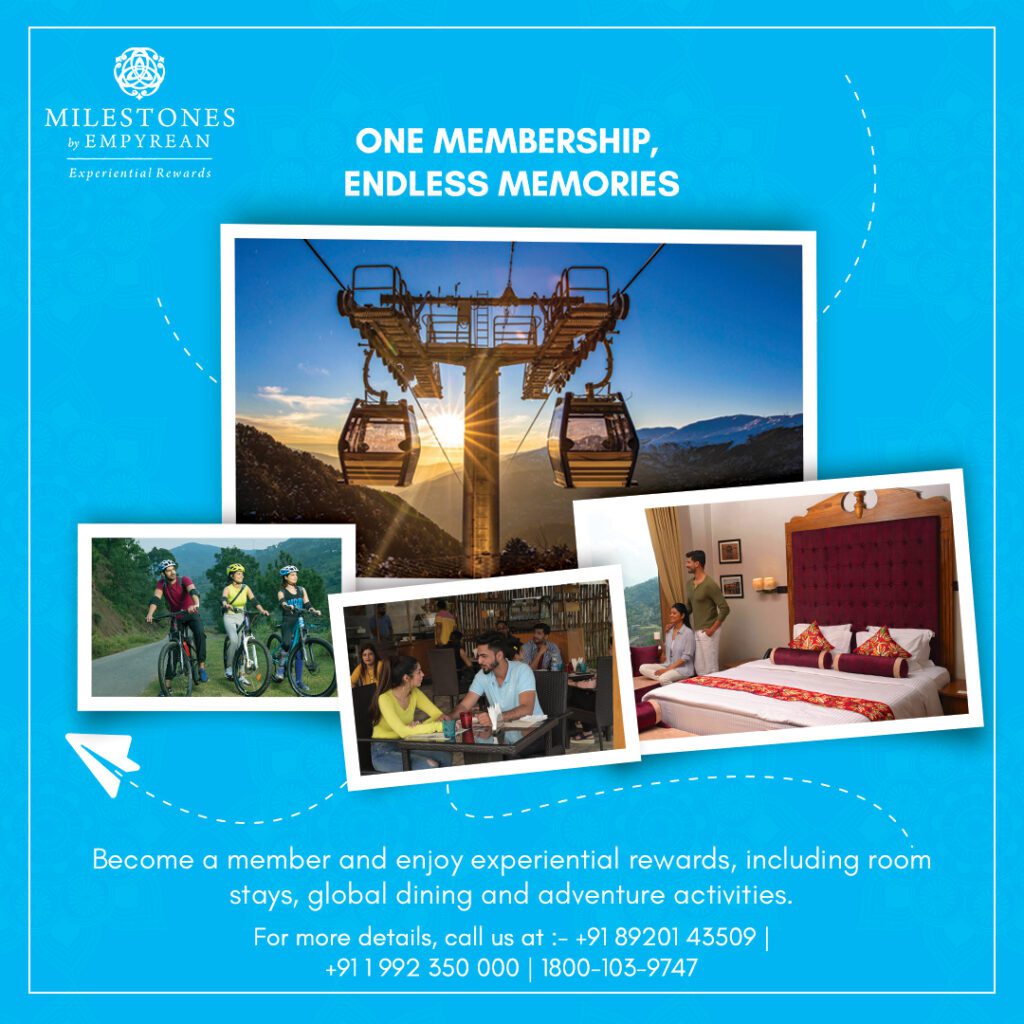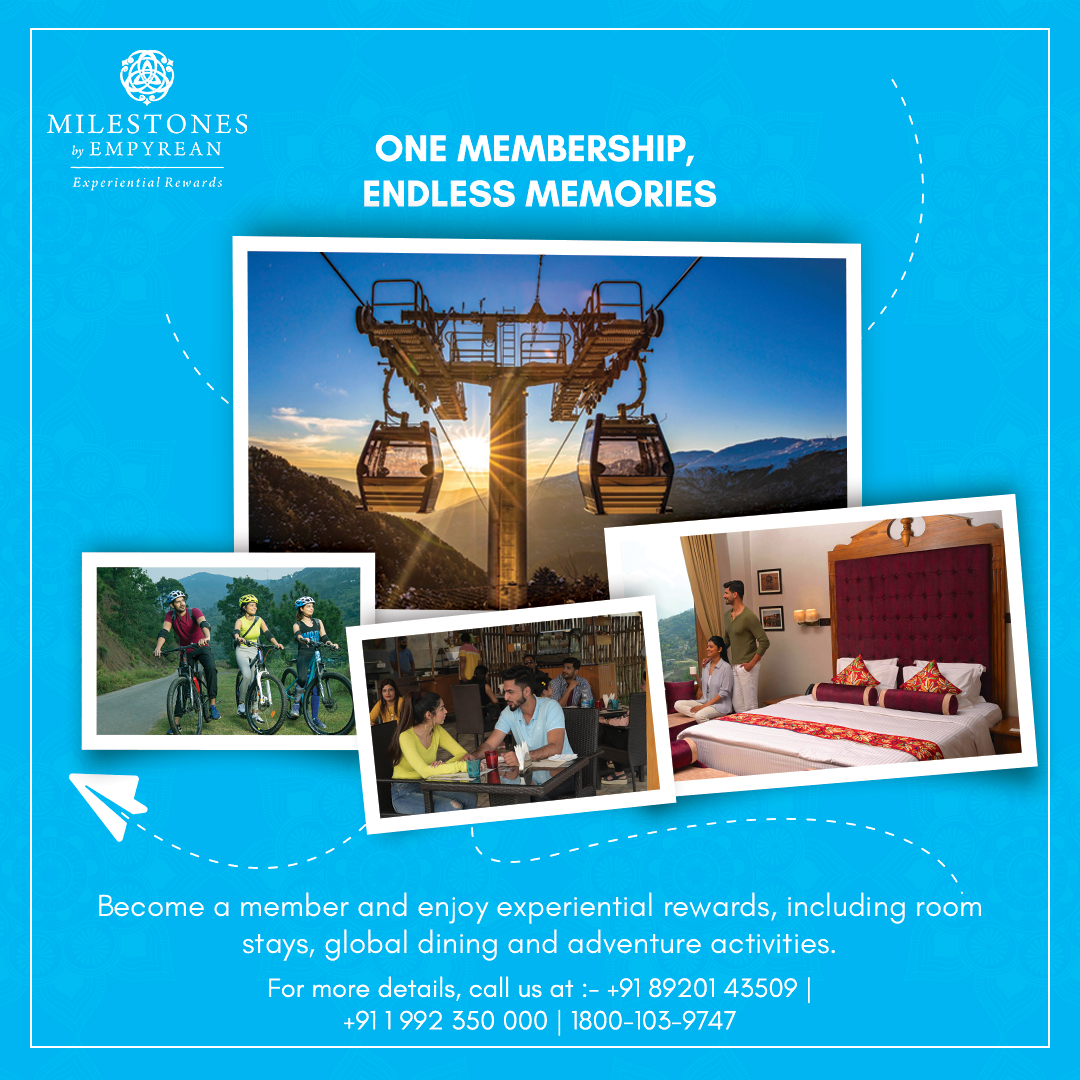 Loyalty Program – Milestones by Empyrean
Milestones by Empyrean is a rewarding program for vacationers who crave adventure and want to immerse themselves in a variety of activities.
From gondola rides to transferable vouchers to complimentary luxury stays to meals, the amazing bonus points on every spend at the property sponsors an indulgence in you for more. Milestone by Empyrean is available in three tiers: Platinum, Diamond, and Gold. The reward points earned are 10% for Gold, 20% for Diamond and 30% for Platinum. Vouchers are transferable and there are vouchers where one can celebrate special occasions with family at a special rate. The points will be credited to the members only, and the membership is valid for one year.
This gateway to Patnitop is as beautiful in the colours of spring as it is in ripe summers and in the white snow spectacle.
So, pick a membership at this outdoor lifestyle destination and enjoy the unlimited and rewarding packages.