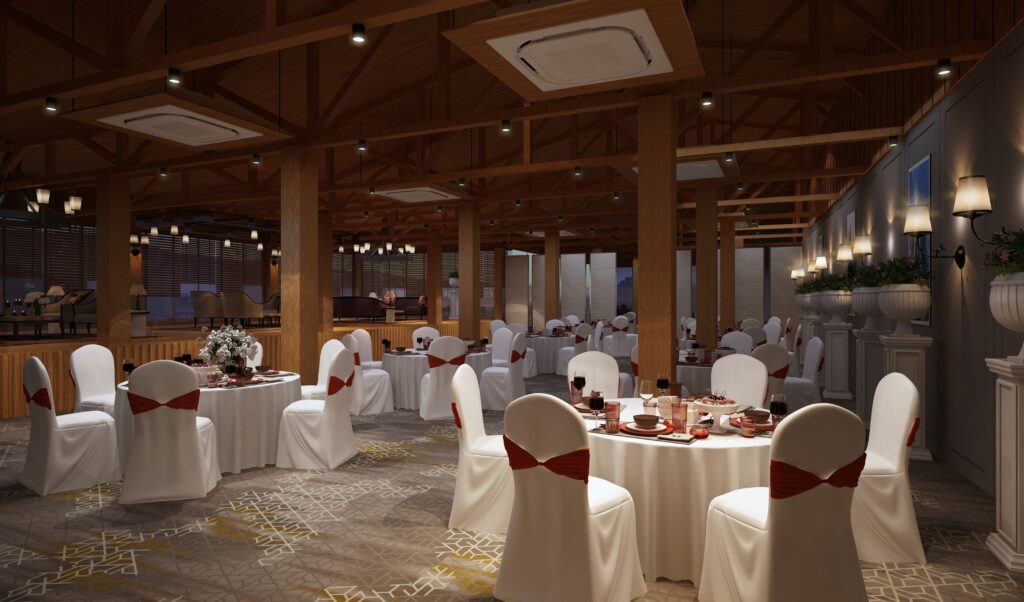 Launching Pine view banquet and conferencing facilities.
Skyview by Empyrean's Pineview Banquet will offer parties soon for up to 200 people with first-rate facilities, a chic environment, and a choice of carefully designed cuisines. There, any festivity can be celebrated at its best indulgence.
Thanks to its Audio-Visual services on demand, tasteful furnishings, ambience, temperature control, dedicated banquet kitchen facilities, separate Pre-Function area, and flexible spatial utilisation options, this location, which offers endless experiences, is a perfect choice for destination weddings.
For sales meetings, training sessions, award ceremonies, corporate parties, and other events, organisations and enterprises can book it too. The Pineview Banquet Hall's nominatively put decor, an additional expanse of stunning lawns, and pine-contoured hills make it the ideal setting to cater to exceptional occasions.
The building will serve as a multipurpose assembly venue for lectures, seminars, concerts, movies, and performance art, because it is specifically intended for the gathering of a number of people and allows for regulated access and we will have special curated menus for each event.