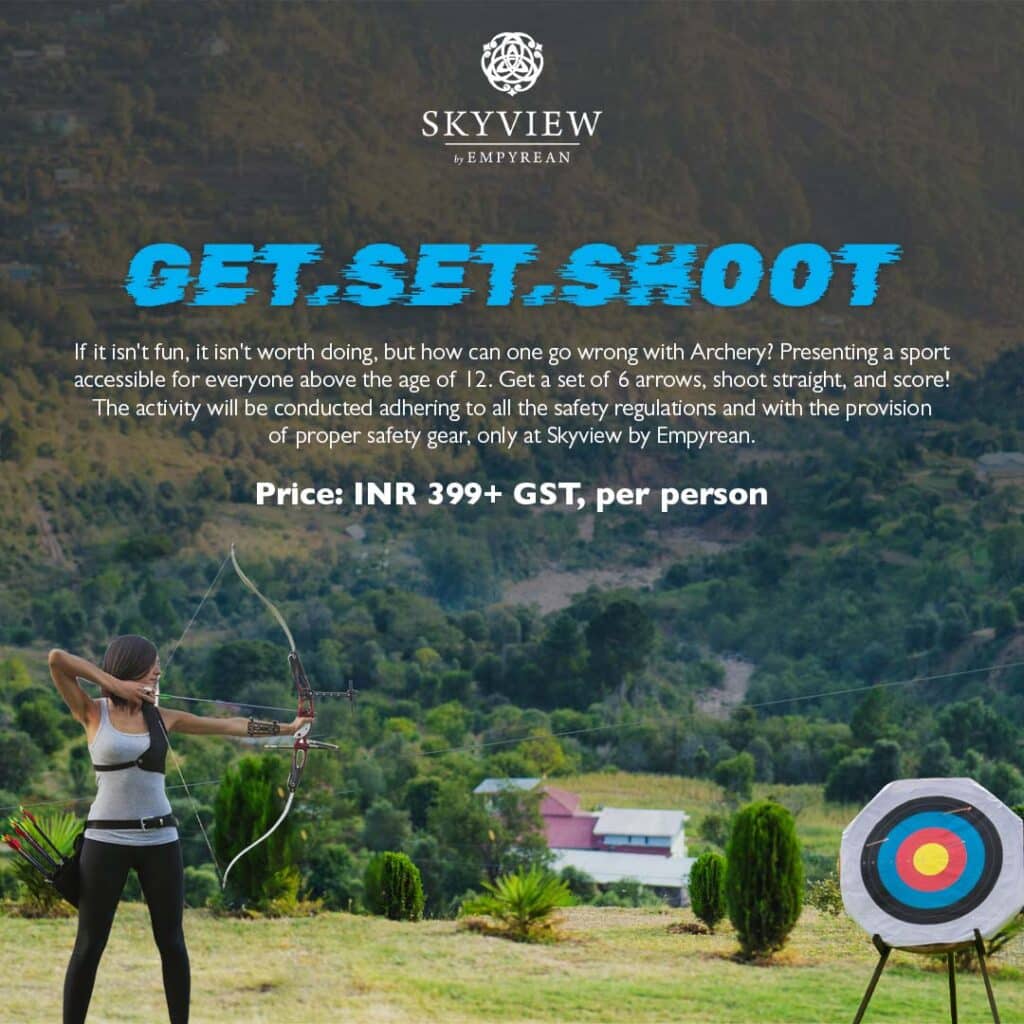 Launching Archery
Enjoy an exciting day out with friends and family in the foothills of the Himalayas with an archery experience launched by Skyview by Empyrean.
The activity is facilitated with the safest and most technologically advanced arrows, backed by an excellent shooting range that does not require any prior training or shooting practice. An archer will be provided with a set of wooden arrows and an archery target. All the necessary safety gear like an arm guard, chest guard, and fingertip protection will be provided for comfort. Archers must be in good physical condition before participating in this activity.
Since archery has been recreated as a modern sport, people of all ages enjoy it and find it a perfect stress reliever. Archery is fun and exciting and accessible to everyone over the age of 12. The participant will be given a set of 6 arrows to shoot at a target. Archery costs INR 399 plus GST per person. The activity will be conducted adhering to all the safety regulations and with the provision of safety gear.
So, bring your friends and family over to the hills and experience the thrill of this ever-evolving sport.