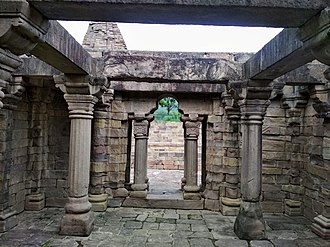 Krimchi Temples are an assortment of the remanents of the glorious golden era which is all set to be listed in the world heritage site category, taking its place value to an absolute high under the umbrella of Patnitop Development Authority.
Located close to Udhampur, Krimchi temples offer a panned view of the lush meadows with grazing cattle, budding and fragrant spring blossoms, gushing rivers and of course the Pandava Temple complex which is an epitome of archaic architecture.
A 30-minute drive from Skyview by Empyrean brings you to this complex which includes a total of seven temples. Many attribute the architecture of these temples to Greek influences. The pillars bear discrete foliage motifs which speak volumes of the creativity of that time.
Walking amongst these ancient ruins transports one to a mystical era of a past, deeply mired in spirituality and imbues one with an unknown serenity and calm.
These ancient temple ruins make for a very popular tourist attraction and are a must-visit for curious minds and solace seekers.