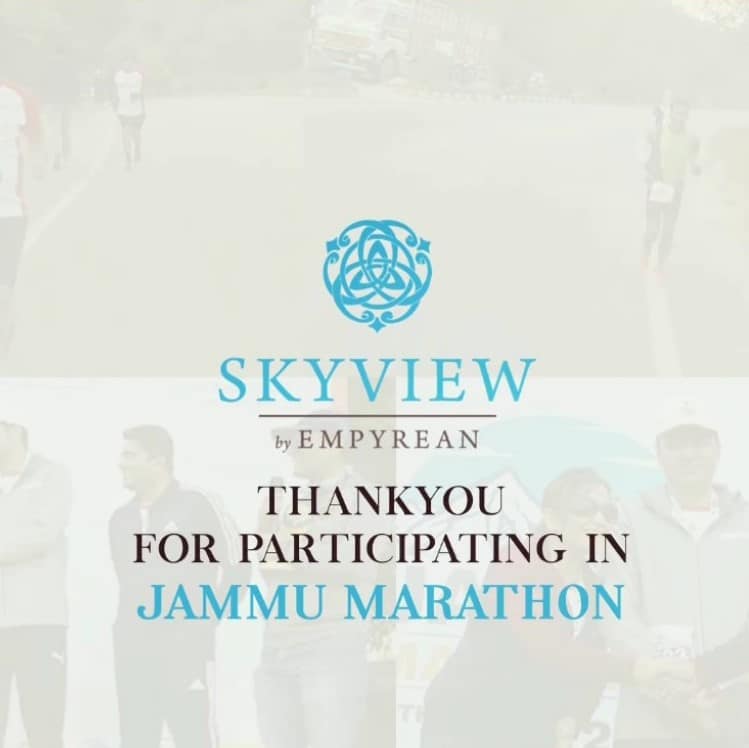 Jammu Marathon
Skyview by Empyrean was one of the title sponsors of the Jammu Marathon. It was a race in the placid suburbs, with a raw ensemble. This marathon, which took place on December 4, was curated to give your heart a break over the weekend.
Guided by the race director, Kapil Arora, also known as Ironman, who is a 140.6-mile triathlete and ultramarathoner, the race categories and timings were sequenced with regard to age and the distance of the marathon. The race started at Gulshan Grounds and finished at Sidra.
The participants were provided with hydration points, enerzal points and energy food points during the high-quality race route support. This was a booster for the ones participating and a huge shoutout to such practices.
Jammu Marathon also organised a shoe donation drive for those in need at Skyview by Empyrean's Jammu office, in which gently worn or used shoes were collected and ensured that they reached the underprivileged.
Others see an old shoe; we see the future.