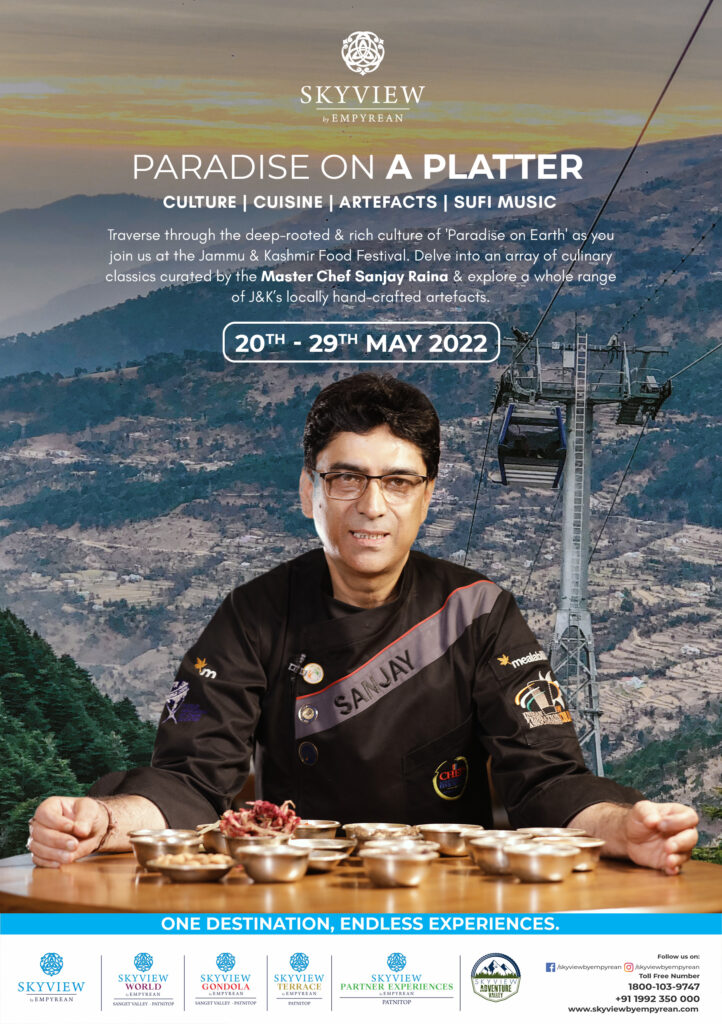 To showcase the rich cultural and haute culinary legacy of Jammu & Kashmir, Skyview by Empyrean is organizing a Jammu & Kashmir culture and cuisine festival by Celebrity Masterchef Sanjay Raina from May 20th to May 29th, 2022, at Sanget Valley with a meal period of 12 noon to 5 pm.
Expect the live counters and entertainment to take your day to a festive high. You can opt for the single portion or full portion for an intimate indulgence. The Chef's speciality platter is a plus too.
The menu offers a range of vegetarian and non-vegetarian Jammu & Kashmiri specialties like Tabakmaaz, Roganjosh, Kashmiri Dum aloo, Rista, and lamb seekh kebab. The indulgence of the Kashmiri dessert, Kesar phirni, gives you an absolute feel of heaven on Earth.