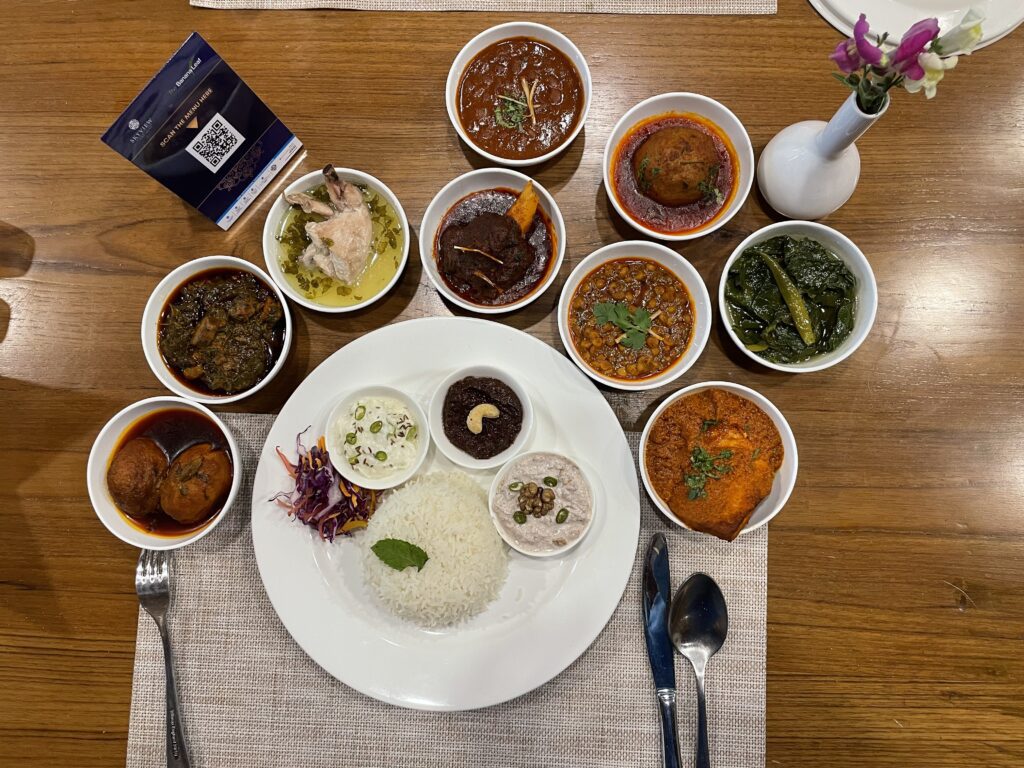 Jammu and Kashmir Food Festival
The food festival at Skyview by Empyrean from 20th to 29th May 2022 was an opportunity to reimburse oneself with the flavours of the mountains after the backbreaking grind of the routine. Sanjay Raina, the Celebrity Master Chef, regaled the guests with the quintessential influence on their palates and traces a flavour memory in their subconscious. With the primary desire to serve paradise on a platter, the artefacts of Kashmiri culture, and Sufi music were also a bonus. This curated an indulging assortment and conditioned the verticals of the cognizance of the ones in the moment.
Kashmiri wazwan is food for the soul. The food festival menu offered a range of vegetarian and non-vegetarian specialties from J & K like Tabakmaaz, Roganjosh, Kashmiri Dum aloo, Rista, and lamb seekh kebab.
The indulgence of the Kashmiri dessert, Kesar phirni, added four moons to the event.