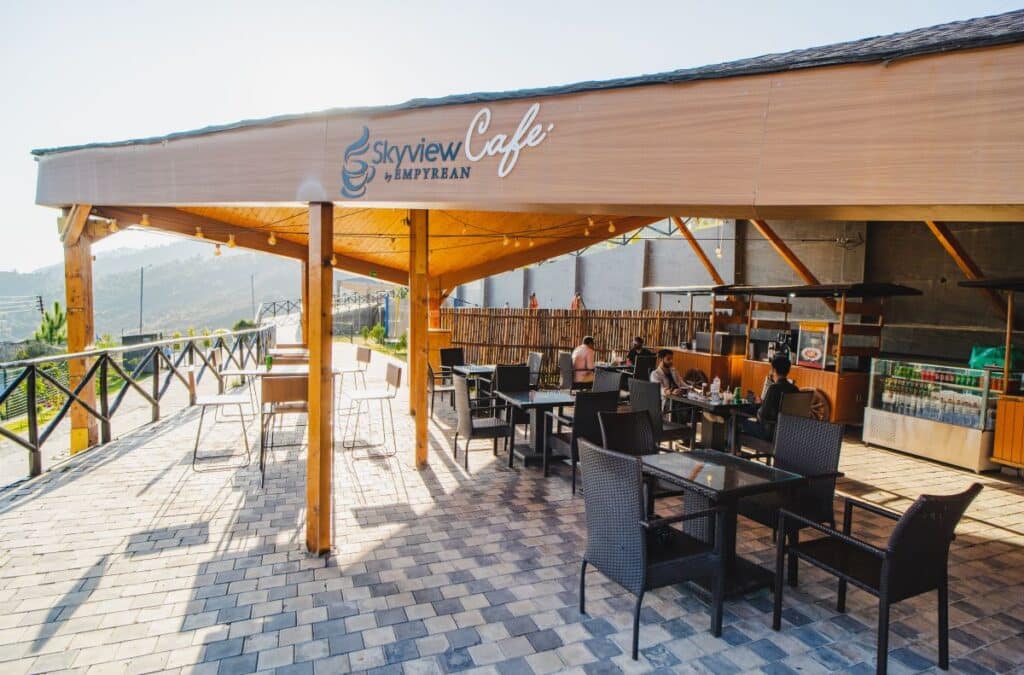 Introduction to newly added items at Skyview
Whether you are a designated traveller, a health-conscious individual, or simply looking for a refreshing alternative, our range of non-alcoholic beers is crafted to provide the same crisp and flavourful experience as their alcoholic counterparts. Savor the goodness of a chilled brew without compromising on taste or enjoyment.
We have added the beverage to our menu as a part of our constant endeavour to enhance our guests' experiences. Our additionally brand-new section called "on the go" is where convenience meets quality. This section is dedicated for quick, delicious bites that can be enjoyed while you explore the breathtaking contours of Patnitop. Whether you are venturing on a thrilling hike or simply seeking a light snack, this menu can be your go to thing and can fuel your adventure.
Pahalwan's has been synonymous with delectable baked goods and treats, and now you can experience their exceptional craftsmanship at Skyview by Empyrean – Patnitop. From crispy cookies to mouthwatering cakes and pastries, each item is crafted with love and expertise, ensuring that you enjoy the true taste of Jammu. Take a moment to indulge in the rich heritage and flavours of Pahalwan's dry bakery items, available at Skyview. It is our endeavour to celebrate the local flavours and traditions in addition to supporting the indigenous businesses of the area.
At Skyview, we are committed to providing you with the best of both worlds: a tranquil escape amidst nature's splendour and a range of exceptional culinary offerings.
Indulge, relax, and create everlasting memories with us.