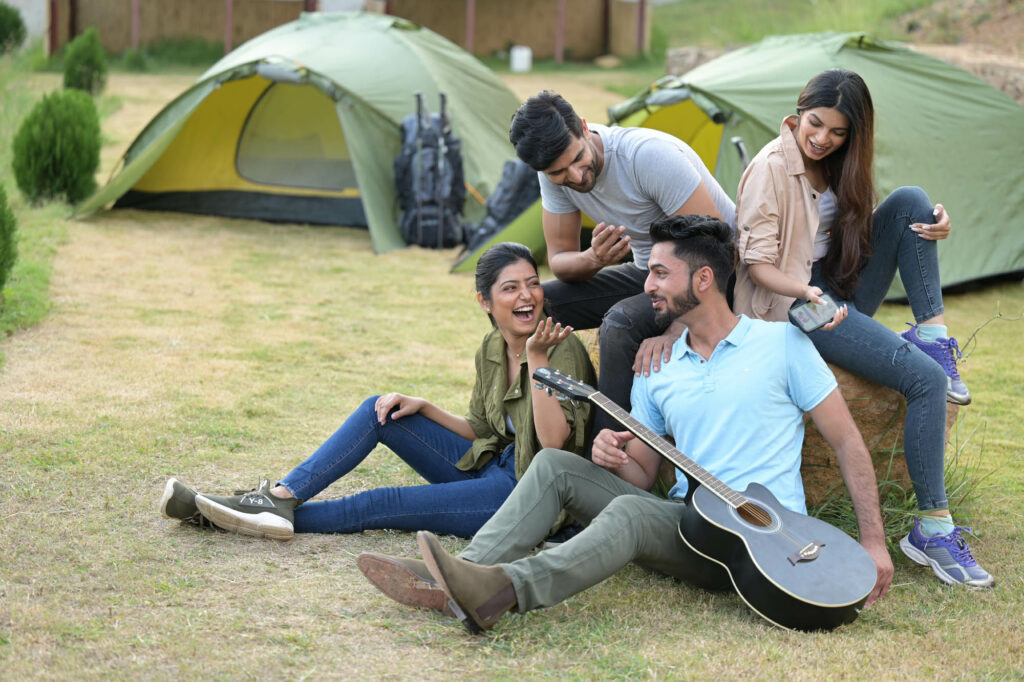 Skyview by Empyrean's introduction of camping is the prerogative of its vacationers. It allows you to respond to the call of the placid contours of the Shivalik's and eco the laughter of the ones who stayed before. Camping gives you the experience of footing over the damp meadows, garnished by the coniferous pines. This natural setting makes you one with yourself besides making you conscious of your subconscious. It finally leaves you in a state where the solace allows you to decipher the yearnings of your heart between every breath. The company of loved ones will add four moons to the muse.
Camping at Skyview provides guest accommodation in all-weather Swiss Tents with multiple accommodation options ranging from a minimum of two guests to a maximum of six guests on sharing.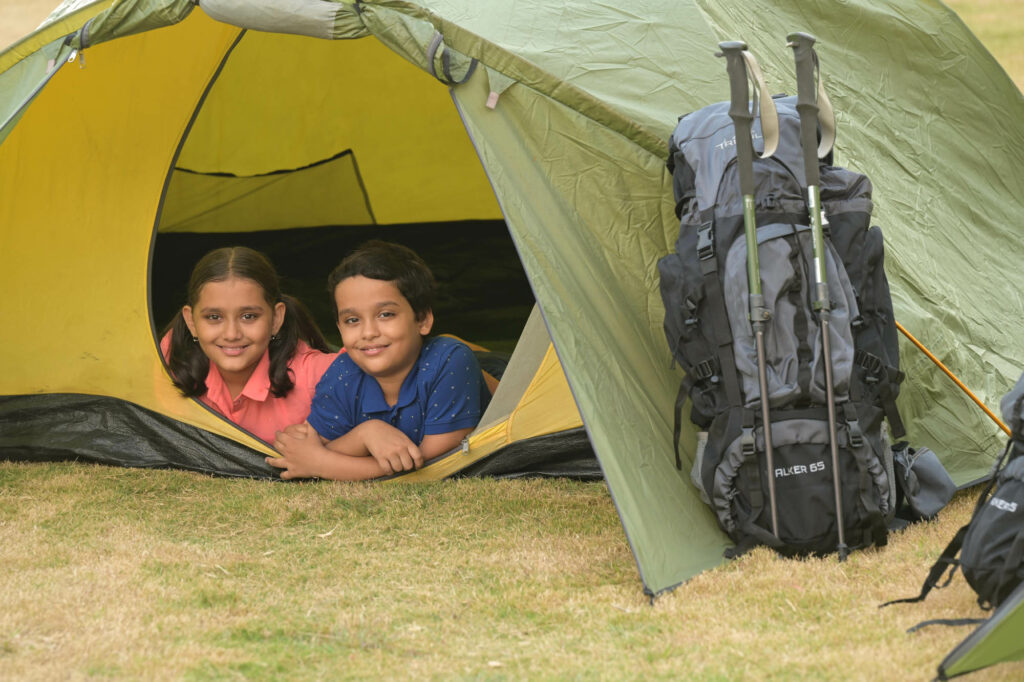 Camping will be conveniently located at Skyview Terrace Gardens along with all amenities and facilities being provided to the guests to ensure a safe and comfortable stay within the tents.
Adventure activities are also planned during the camp stay. The camp stay includes multiple options of one night to three nights stay starting from a price of INR 3900 (including taxes) per person onwards.
The camping packages include accommodation, meals, adventure activities, and bonfire at night in order to make the guests feel totally relaxed and rejuvenated within the lap of nature.
The camps are an ideal opportunity for small groups for team building and nature exploration while at the same time ideally suited for couples and individuals to fall in love with nature and themselves.