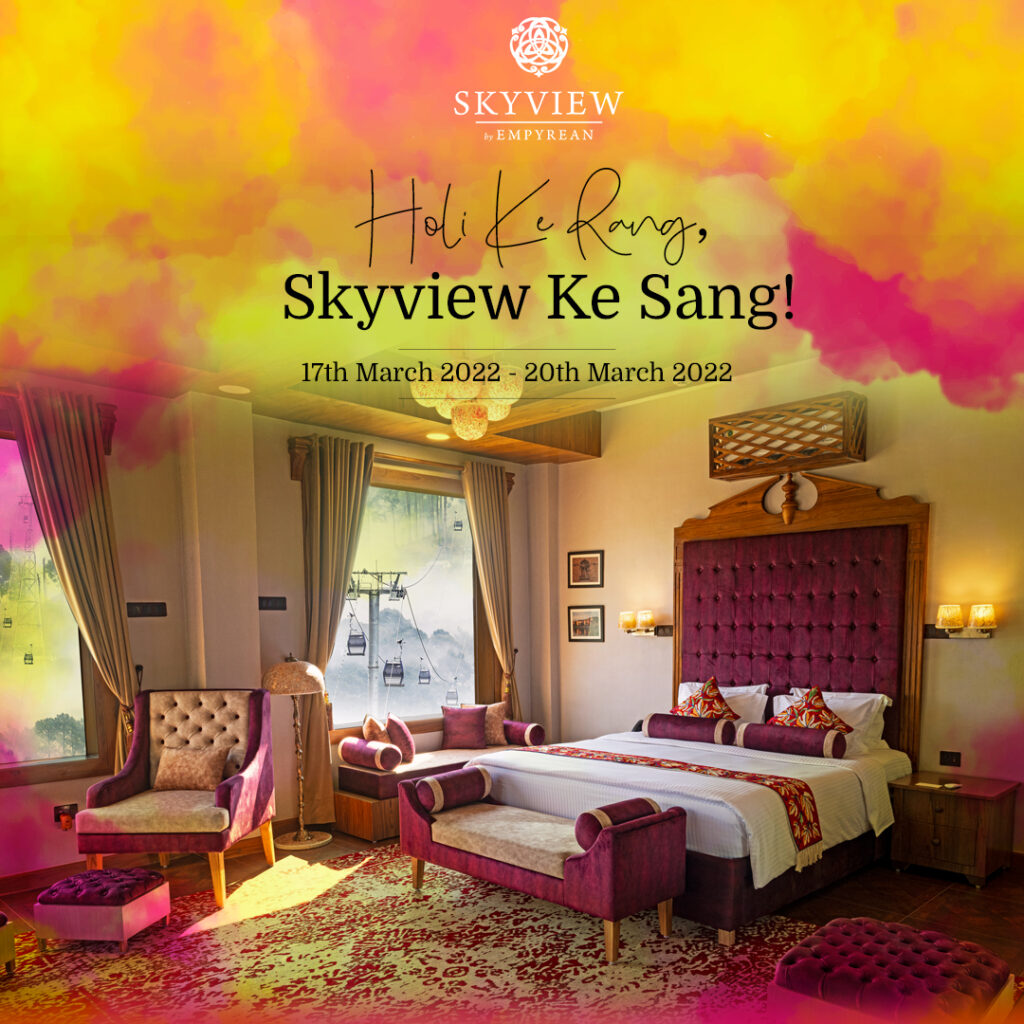 Jen Selinsky rightly says, "The promise of spring's arrival is enough to get anyone through the bitter winter!"
Holi marks the melting away of the winter blues with the spectrum of colourful spring when the sky is almost blue, the trees are almost blossoming, and the sun is almost warm.
Celebrate this festival of colours with us at Skyview by Empyrean under the theme, Holi Ke Rang Skyview Ke Sang. The packages start at an INR 9499 on MAP which is inclusive of the room, breakfast, and a decorated meal either that of lunch or more typically dinner.
Celebration of Holi at the Skyview Gazebo will be centered at the Holika bonfire on the night before Holi. It will set the mood and get the people rallied around it, dancing and singing to the tunes of the festive, springtime songs and dhol beats. The next play day and chase of colouring each other with dry powder, coloured water, and coloured water-filled balloons will take the cheer up many notches.
The regional cuisines offering smacking flavours and the traditional gujia dessert in the dumpling style, with the fillings of milk fudge and dry fruits are the essence of Holi at Skyview by Empyrean.
The clouds of colours choreographed by the wind carry the message of love, harmony, and happiness from the Shivalik silhouettes.