Name: Anuj Kumar Bhagat
Designation: Executive Chef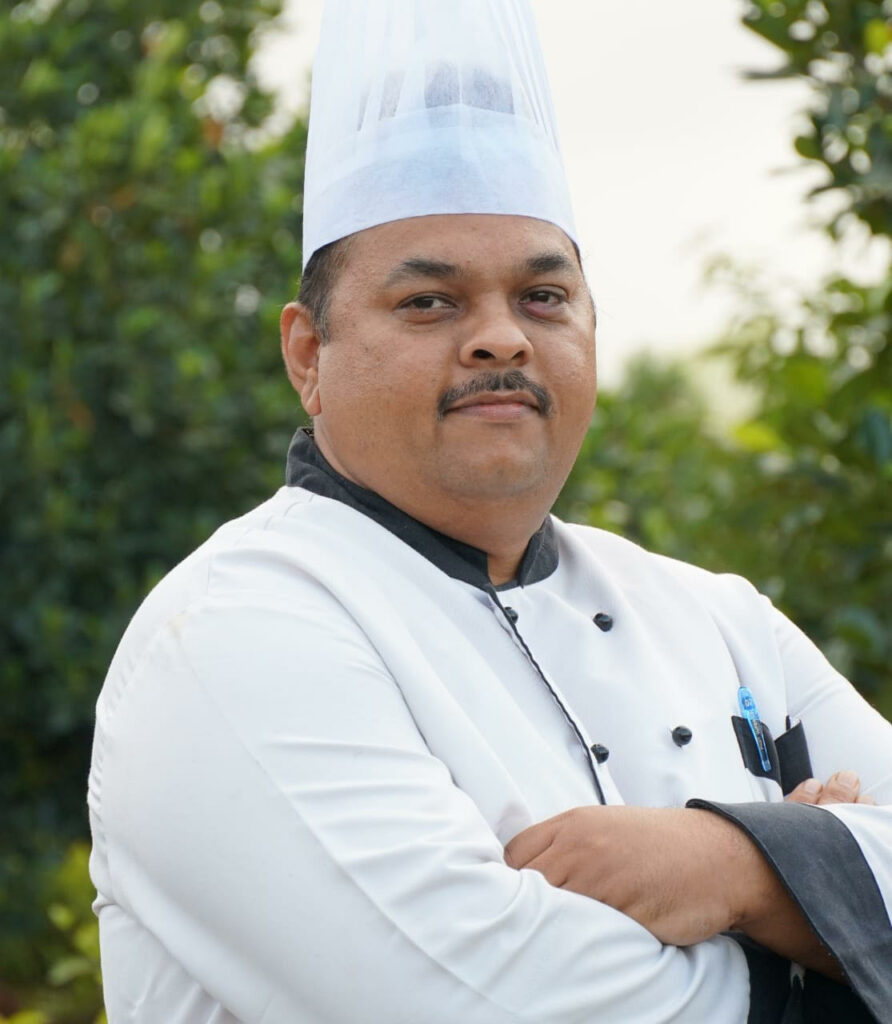 Tell us about your previous Experience
I have a humble experience of 22years and specialize in Continental, Indian Oriental, and Mexican. I also have a part in composing a book called Jashan-e-Awadh, based on Lucknowi Cuisine.
I Did my Hotel Management from IHM Kolkata and started my career with the Welcome Heritage Hotel in Bhopal as an operational trainee, I worked there for a year, and joined TGI Fridays at Connaught Place, New Delhi. I then joined a hospitality service at Katra, did its pre-opening, and shifted to its Paradeep property Bhubaneshwar. Post which, I was shifted to the Country Inn Hotel Paraeep. Jalandhar called and I started to work at the Maya Hotel there. After 1.5 years of engagement, I went to Bahrain, joined Paradise Cafe & Restaurant, and managed three restaurants under it. I joined the Orange Country Luxury Resorts and later did a pre-opening of Radisson Salem. It is an amazing property with the capacity of 2000 pax  Banquet Halls. I then went to Dubai and started working with the Ramee Group there. Later, I shifted to Salem again. Post which, I did the preopening of Tamara Kodai and started to work with Lavasa Resorts, Pune. Fazlani Wellness Resort offered a position, I went there and later moved to Skybites Chandigarh. From there I came to Skyview by Empyrean, and I am loving it here.
A typical day at Skyview by Empyrean
It starts with the morning breakfast at the restaurant. By 9:30 am I hold a meet-up with my team and plan for lunch at Banana Leaf Cafe, Skyview Cafe, and Gazebo. By 3 pm, we start with the dinner preparations. My day is majorly packed with the engagements to serve premium cuisines to my guests.
The best thing about Skyview by Empyrean
I have worked across the hospitality sector, but I did not find any hotel or resort with the facility of a Gondola. In addition to this, the Kashmiri and Dogri cuisine is an exciting addition at Skyview by Empyrean.
What do you do in your free time at Skyview by Empyrean?
I watch Netflix generally. I am a learner and always look for opportunities to learn more about foods and services over the internet.
Any message for our readers?
Skyview by Empyrean is serving the best food in J&K, do come over to experience the same.