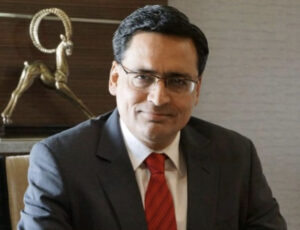 Get to Know Pankaj Mathur – Chief Operating Officer at Skyview by Empyrean

Tell us about your previous experience?
I have been a hospitality professional for a few decades now. As a pre-opening specialist, I oversaw the launch of multiple luxury properties. Hiring and training the right staff, developing operational procedures, creating marketing and promotional campaigns, and ensuring that the hotel was fully equipped and prepared to welcome guests have been primary to my career.
Turning around a struggling hotel is another challenging task that I have majorly played with in my years of experience. It required the  combination of strategic planning, effective management, and an exceptional customer experience. Overall, the hospitality industry is a fast-paced and rewarding field that offers a wide range of career opportunities for those with the right skills and a great attitude.
What is the best thing about Skyview by Empyrean?
Skyview by Empyrean based at the foothills of Patnitop in Sanget Valley is topping the charts of the most "must see" destinations in North India. 
A Luxury resort, Adventure Mountain harbour, delectable Global Cuisine haven et all! Skyview by Empyrean's tagline, One destination, Endless Experiences- sums it all. 
What do you do in your free time?
I am an avid reader. Also, I do take time to watch informative series on Netflix.    Playing with my beagle gives me peace of mind and joy once I am home.
Who do you look up to or try to emulate as a leader?
I have been very fortunate to have had some great assignments with passionate bosses who have helped me grow as a leader. My father has been my biggest inspiration. He was passionate about everything he did.
How do you define operational excellence? How did you achieve it?
Operational excellence requires international best practices to be rolled out, training associates to follow processes, building and coaching leaders to improve efficiencies, having a strong feedback mechanism, inculcating a great culture where everyone gets opportunities to learn and grow, having a sense of belonging, inculcating strong organisation values in all, supporting associates in their wellbeing, and ensuring teamwork is at the helm of it all. One requires high energy levels and passion at all times, which should rub off on all associates.
The Market trends in hospitality you vouch for?
Domestic tourism will continue to rise.
New off-beat destinations are becoming very sought after.

 

Guests will remember you for how you made them feel!

 
Any message for our readers? 
Travel and experience new destinations. Be with nature. Take time off from your busy routine. Come to Skyview by Empyrean. It is closer than you think, just two hours from Jammu to Skyview!