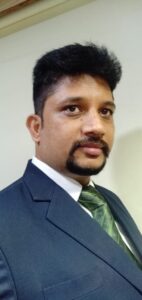 Get to know Bhanu Ranjan
Designation: Finance Controller
Tell us about your previous experience
I have worked with the MRG Group, Sarovar, and Crown Plaza. These are some of the premier properties. I have an overall experience of 14 years and have loved learning and growing.
A typical day at Skyview by Empyrean
I have joined recently; I handle a team of wonderful professionals. My working hours are from 9am to 6pm. I start with the departmental morning meeting, look at the payment process, reconciliations etc. Closing my day by reporting the sales of the day to the general manager of the property is the last job of the hour.
Best thing about Skyview by Empyrean
Adventure is a big plus in the property. It is a holistic destination having global cuisine, luxury rooms and suites, Soft adventure activities and our central asset, Skyview Gondola.
What do you in your free time at Skyview by Empyrean
I am a workaholic and when my hours are over, I end up learning more about my area of work to serve better.
Any message for our readers
I would insist the guests to subscribe to this inviting destination. Having said that, this assortment of picks is not available majorly anywhere else in the subcontinent.