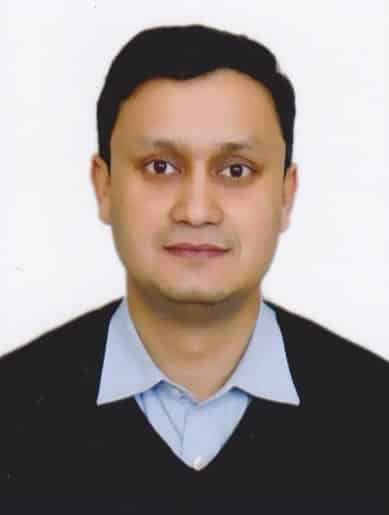 Get to Know Ashish Pande
Designation: Assistant General Manager- Sales, Skyview by Empyrean
Tell us about your previous experience?
I was campus placed with the Leela Palaces, Hotels and Resorts, worked with them in Mumbai and at their regional office in Delhi NCR. Post which I joined a Swiss travel company, Kuoni, worked with them for about four years. There I was majorly into an outbound process with the European countries and the West. I later joined a hotel chain called Lebua. It had more of an inbound vertical. Post which I had an opportunity to get into hardcore conferences with 'India Attitude' where I catered to the monumental conferences for the associations of medical, travel and corporates. The audience for these conferences numbered from 100 to 5000 pax. Subsequently I got associated with Skyview by Empyrean. I am amazed at its adventure vertical and class apart hospitality, it is growing with every passing day, and it in itself is a huge learning.
How is the typical day at Skyview by Empyrean?
I start with the morning deliberations with the management, inform them about the latest happenings and the associated strategies. The next is an email look up and meetings which require the sales dimension. I also make it a point to meet with the travel partners in Delhi NCR on regular basis so that we have a recall factor with them. I also stay in a regular touch with the agencies based in Maharashtra and Gujarat to derive regular business.
What is the best thing about Skyview by Empyrean?
When I joined, Skyview by Empyrean was just getting launched, I have worked here from the state of inception. This project in the mountains combines adventure and hospitality. Our Skyview Gondola connects Sanget Valley and Patnitop and is one of the safest ropeways in the world. Mountain biking & zigzag zipline is unique to India.
Skyview's largest Indo-French collaboration speaks volumes of the set-up in green contours. Skyview by Empyrean's combination of hospitality with adventure is remarkable.
What do you do in your free time?
Generally, my schedule is packed. I like to keep myself updated with the latest happenings; this gets me browsing through the online travel magazines, checking the trends and latest happenings in the hospitality industry whenever I get a minute.
Any message for our readers?
I would really insist everyone to plan a day or two at Skyview by Empyrean and experience for themselves, the mind-boggling experience that is a click away. Vacationers can check our latest offerings broadly on the website.
The food at Skyview by Empyrean is to vouch for, it is a personal favorite in addition to the longest zigzag zipline of Asia. Our luxury rooms are also a class apart.