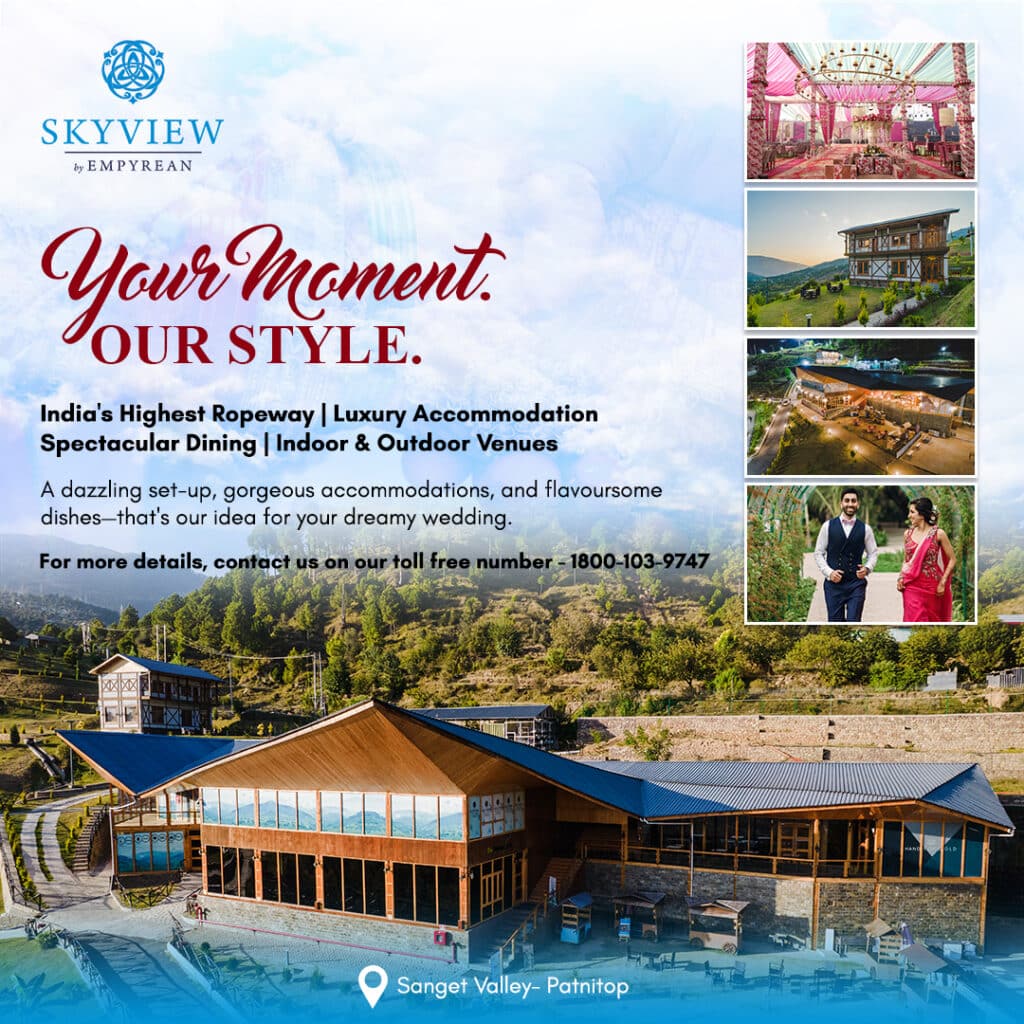 Destination wedding at Skyview
Skyview is all set to make your wedding day the most memorable day of your life. In addition to offering luxury and adventure, Skyview is now ready to host gourmet weddings with grandeur. From food to décor to service, every detail is attended to. All that's left is the couple, their guests, and the promise of a beautiful life together.
A destination wedding in the hills is a magical experience for the couple and their guests. The hills offer a stunning natural backdrop with breathtaking views and fresh mountain air, making it a popular choice for couples looking for a unique and romantic wedding destination.
The resort offers a range of wedding packages that can be customized to meet the preferences of the bride and groom. The couple can work with their wedding planner or the venue staff to arrange for the day and carve an experience out of their fantasies. The resort's staff can assist with all aspects of the wedding planning process, from choosing the perfect location for the ceremony to designing the menu of their choice, to the floral arrangements, and music.
People are increasingly choosing destination weddings to make their big day a once-in-a lifetime celebration. We want our readers to choose Skyview as the perfect location for their destination wedding.
Overall, a destination wedding in the hills can be a perfect way to celebrate a special day amidst the natural beauty and serene atmosphere of the mountains. Plan your destination wedding at Skyview and make your special day unforgettable.