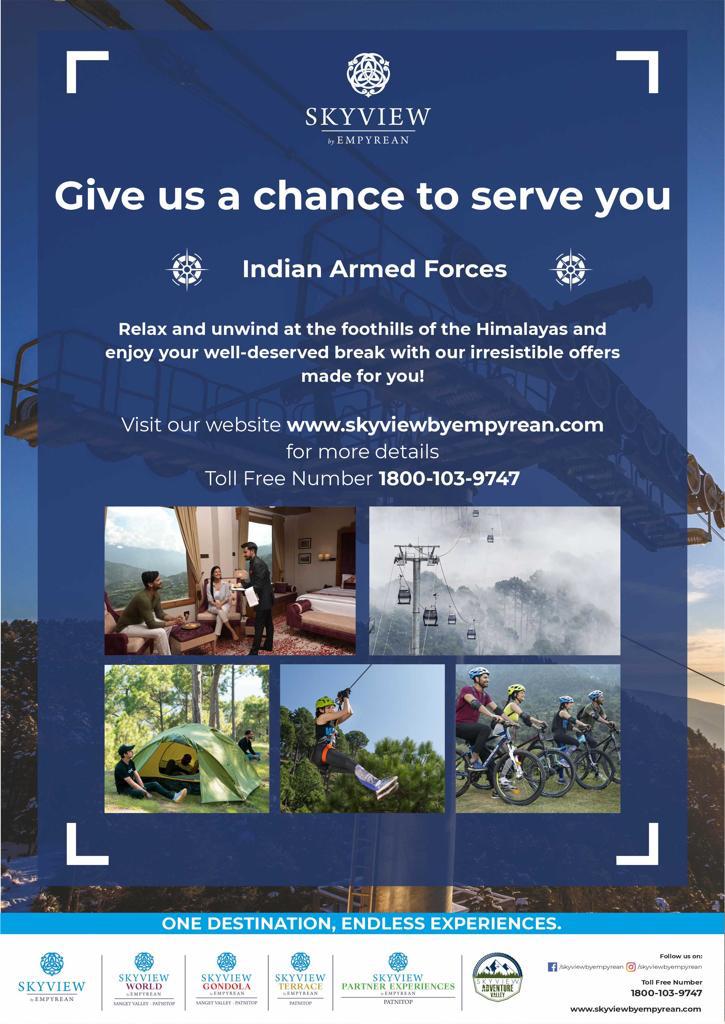 A citizen is ever indebted to the soldier of his land for protecting him and his. Those who discount their lives in war are honoured in the heavens.
With deep reverence, we at Skyview by Empyrean are proud to announce a 40% discount on a range of adventure activities to the Defence and Armed forces. To avail this offer, all they need to do is present their service identity card. Skyview by Empyrean offers an opportunity for the disciplined community to challenge the threshold of their endurance over the hiking trails of the green contours, experience the sensation of mountain biking, and watch & photograph over 100 species of birds with our naturalists. They can also enjoy India's highest gondola in terms of ground clearance.
In addition to the above, an assortment of affordable vacation opportunities is available for authorised patrons of the defence forces. The lip-smacking food at the Skyview by Empyrean is to vouch for.