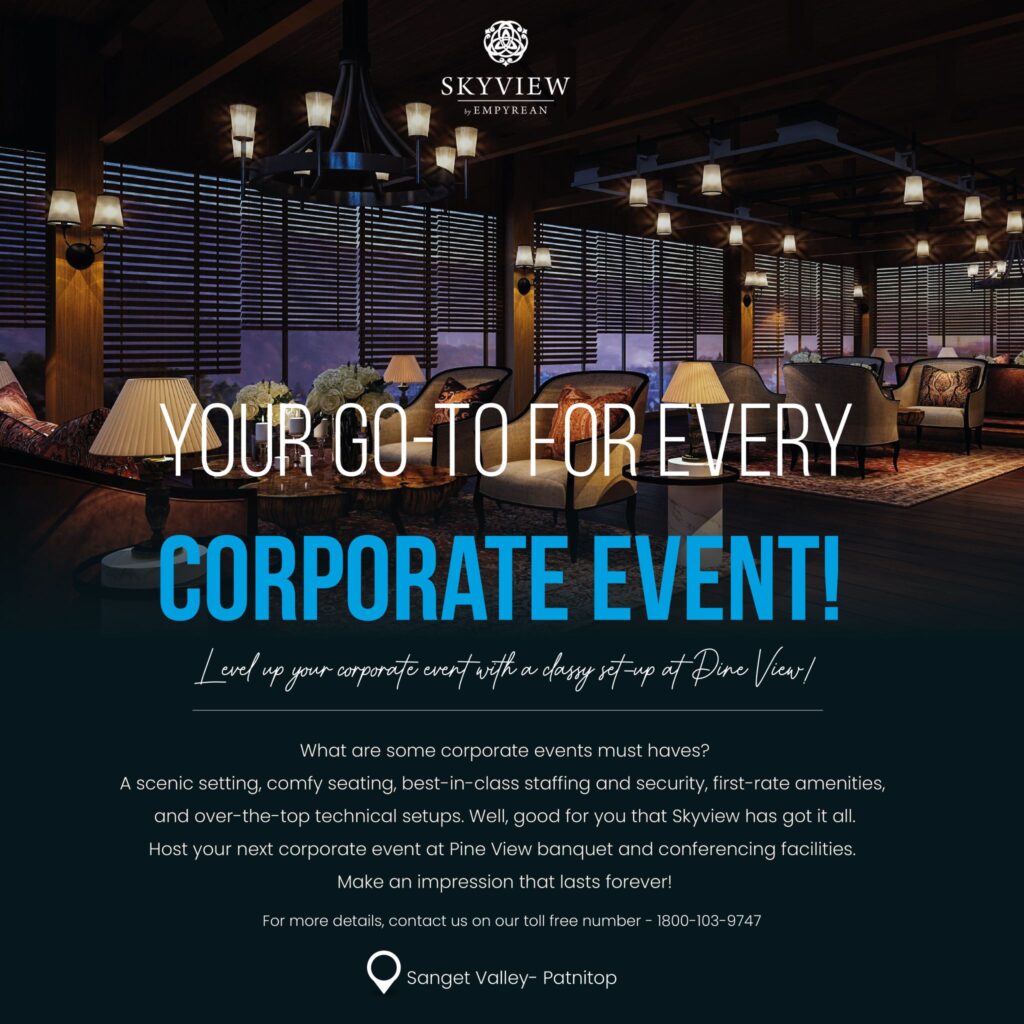 Corporate events at Pine View Banquet and conferencing facilities
Pine View Banquet at Skyview by Empyrean and its Conferencing Facilities are charting as the most popular venue for corporate events in India. It is known for its state-of-the-art facilities, comfortable accommodations, and professional service.
The venue offers a range of options for corporate events, including conferences, meetings, seminars, product launches, and corporate retreats. The banquet hall can accommodate up to 200 guests. The facilities at Pine View include audiovisual equipment, high-speed internet, and other technology to support presentations and meetings. There is also a dedicated team of planners and support staff to assist with all aspects of planning and executing the corporate events.
In addition to the meeting and conference facilities, Pine View also offers comfortable accommodations for guests who are attending events at the venue. The hotel has a range of rooms and suites that can accommodate business travellers and corporate guests. The on-site dining options and recreational facilities are also a plus.
Overall, the Pine View Banquet and Conferencing Facilities is an ideal venue for corporate events, offering a combination of modern facilities, professional service, and comfortable accommodations.
Skyview by Empyrean's Pine View Banquet can cater to all aspects of assorted luxury and professional conduct, making it an ideal location for events of every business vertical.