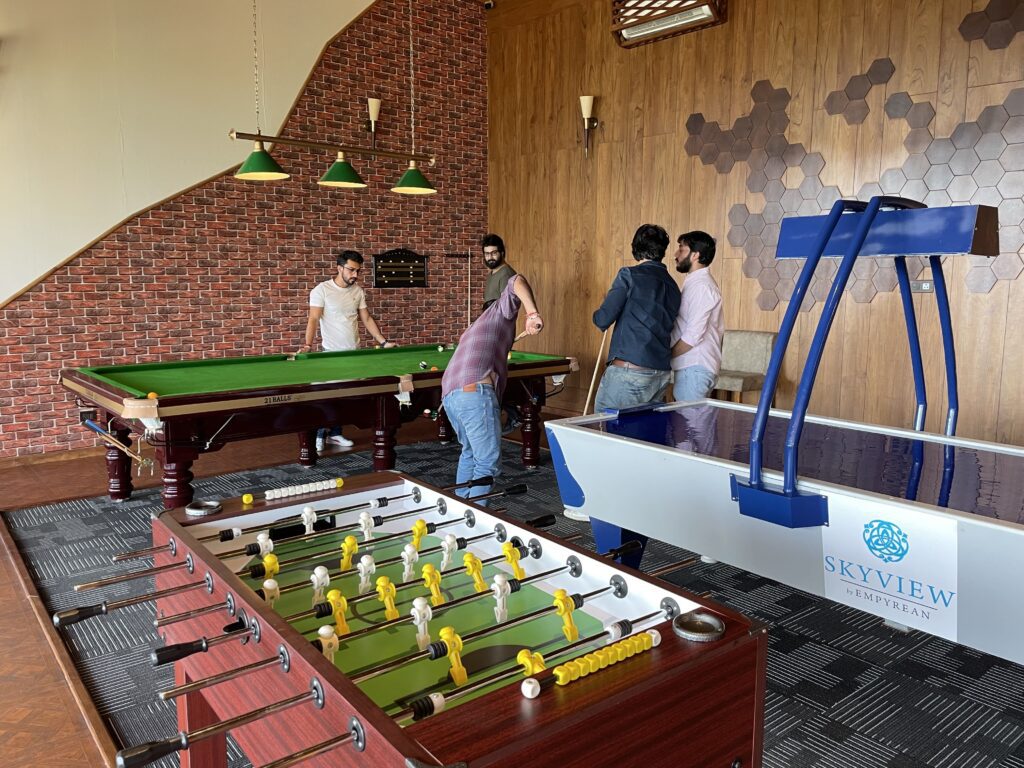 Clubhouse
Spontaneous conversations over a beverage in a luxe setting let you live, work, and play by shifting roles between them at your convenience. The space has something for all ages. Clubhouse is a summary of a happy lifestyle where you can shift between the snow-capped vertical to that of recreation to your work emails. One can spend some lively moments at our clubhouse before setting out for sightseeing among the hills. A clubhouse is a place where each member of the family can find their pace.
Skyview by Empyrean's clubhouse consists of a gaming zone, Hands of Gold-Artisanal boutique shop, a coffee counter, and an area to socialize. The gaming zone has foosball, which is a tabletop version of soccer, snooker, and air hockey to keep you energized and entertained.
Since this clubhouse provides a common area to gather and engage in activities, it often brings people from different niches together. It is a place for the kids to meet their agemates, the adults to meet, chat, get along, and much more. It takes people out of their solitary lives and brings them together with others for companionship.
Come and explore this destination of endless experiences, indulge in frolic, and take a little love with you from Jammu & Kashmir.