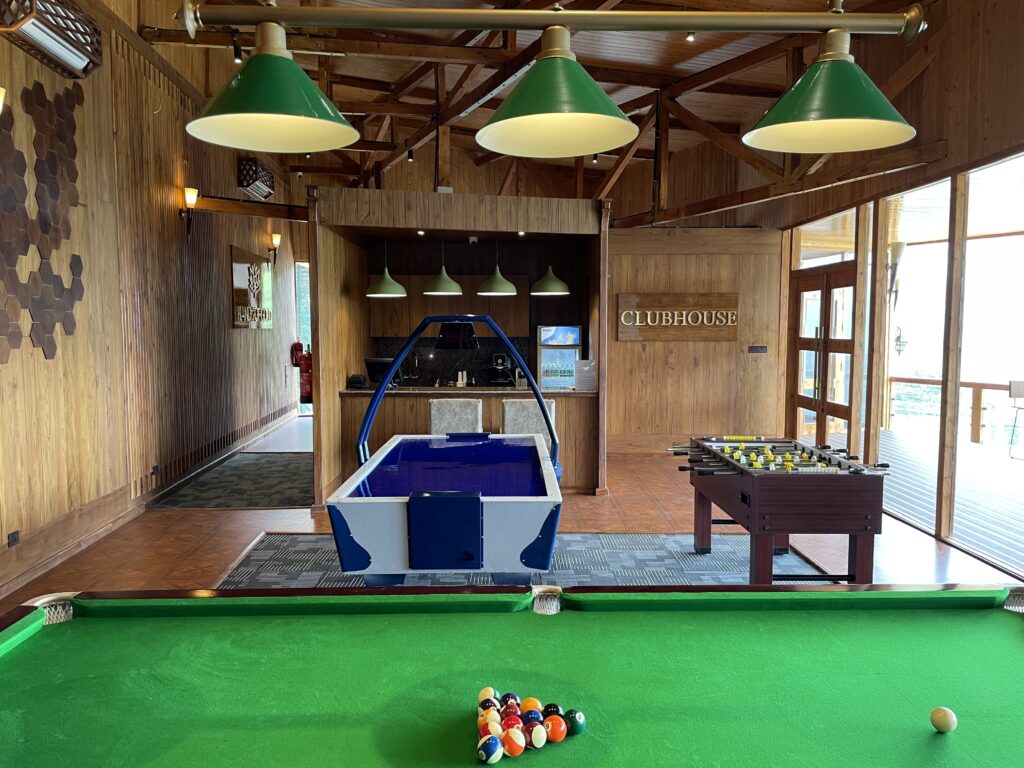 Clubhouse
The Clubhouse at Skyview by Empyrean, an assortment of gaming zone and Hands of Gold, an artisanal boutique shop, is now open.
The space is curated with an immaculate aesthetic appeal, combined with views of the pine-covered foothills of the Himalayas. In addition to bringing the best of Kashmir to you, it lets you play games by yourself, with a partner, or with a group.
Foosball, a tabletop version of soccer, is the most popular game among our guests, in which the players turn rods fixed on top of a playing box to flick the ball and strike it toward the goal. Snooker on the other hand gives it a tough competition with regard to popularity. The gaming zone also has air hockey to keep you energized and entertained.
The Hands of Gold store is for guests to experience all that is unique, rare, and culturally exclusive. It is home to a universe of edible and wearable products that exude culture with craftsmanship and a humble attempt to help the forgotten Kashmiri artisans get their work into the homes of millions of people.
Come and explore this destination of endless experiences, indulge in frolic and take a little love with you from Jammu & Kashmir.