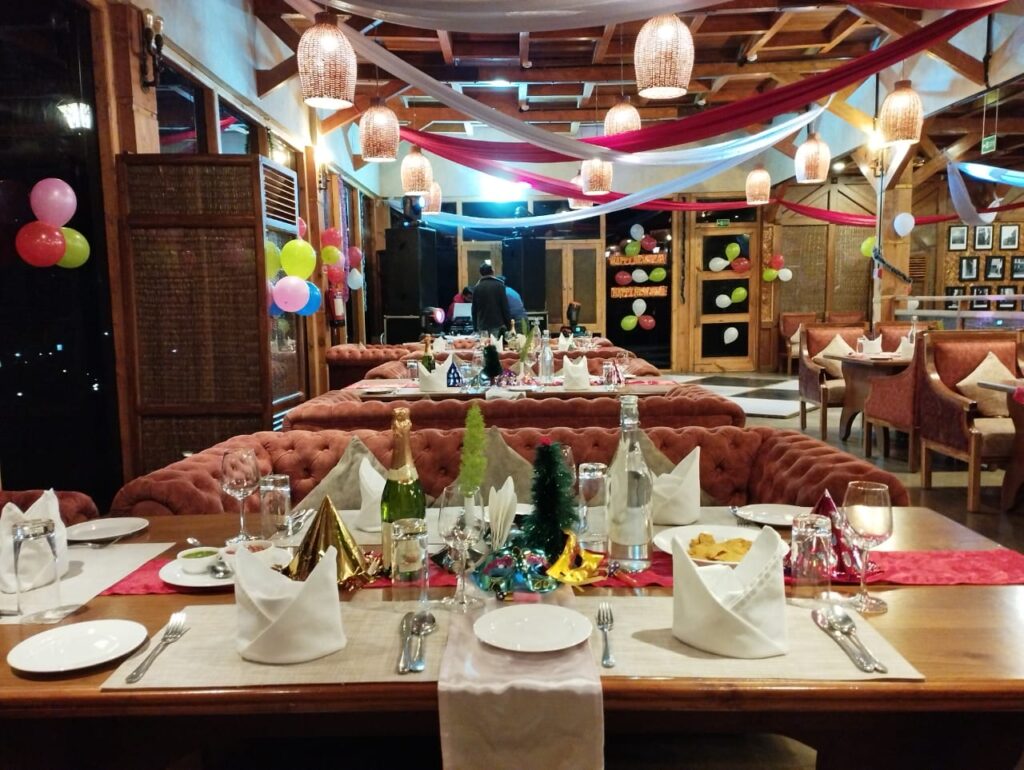 Christmas and New Year Celebrations
We at Skyview by Empyrean witnessed a huge footfall of winter vacationers this year owing to the pronunciation of the 9-day winter music festival from December 24th, 2022, to January 1st, 2023. The Music Festival was organized at the vertical garden with the Gazebo Menu of street foods such as Chandni Chowk ki Chaat, UP street Food and the local flavors of Jammu. The beverage counter was set up as well which served drinks on request. There was live performance by the star performers, like the Duggar siblings Roohi- Juhi along with the legendary Ustad Suraj Singh, Sonali Dogra, Shubam Shiva, Saptak Band, Kabul Bukhari, Waqar Khan, and more.
The decorated Reception Lounge, Banana Leaf restaurant, Club House, Lower Terminal, and Upper Terminal of Skyview by Empyrean in the colours of Christmas got the crowd in the mood for the bash. The Christmas Eve and New Year's Eve dinner was tabled with a lavish menu, unlimited snacks, and a sparkling fruit wine. The roasted turkey, yule log, and caramel cream as accompaniments took the tasteful celebration to an absolute high.
The Live Chat Counter for Veg Tawa, Non-Veg Tawa, Pasta Counter, and Roasted Turkey Counter, along with a lavish buffet spread, was a real treat for the guests who came to celebrate the first hour of 2023.
With this and more Skyview by Empyrean bid adieu to 2022 and welcomed 2023 with benevolence.