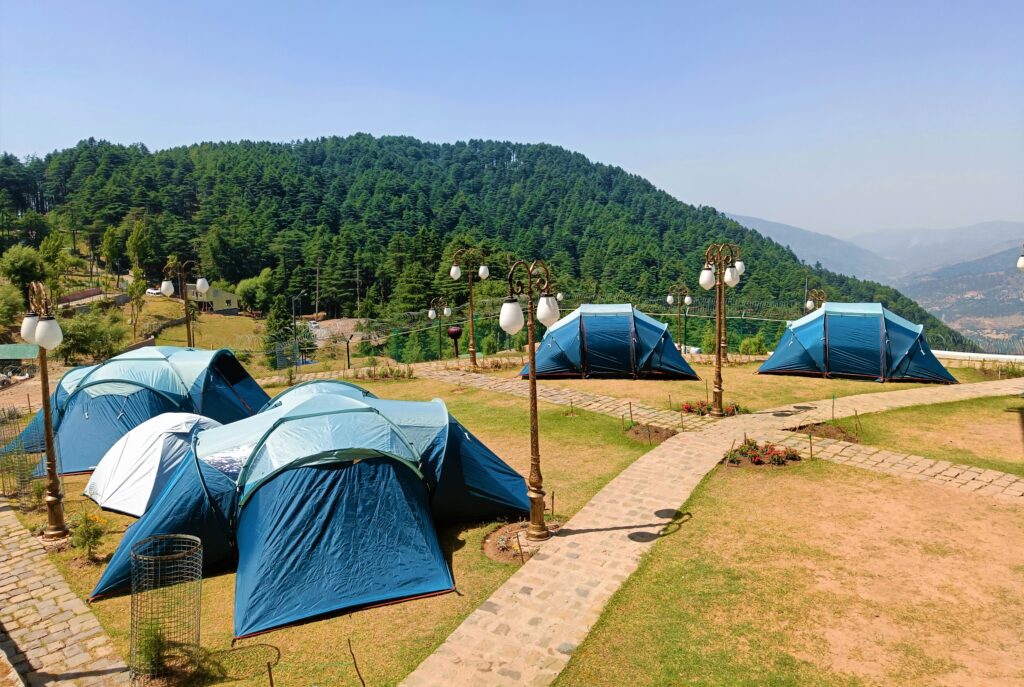 Camping in tents at Patnitop
What could be better than a day filled with exploring the woods, nature where all imagination takes flight, and good conversation surrounded by loved ones. Make the most out of a camping experience with Skyview by Empyrean at the foothills of the Himalayas amidst the tranquillity of nature.
The tents are polished with amenities and are designed to make every camper comfortable with essentials like camping pillows, sleeping bags with liners to withstand temperatures up to 10 degrees Celsius, camping lights from 100 to 200 lumens, waterproof tent material with a 2000 mm rating, and wind resistance of the tent of up to 40 km/hr. The living area amid the camp includes a space to relax with a camping table, board games, and camping chairs.
The two sleep tents allow you to connect with nature alongside your partner or travel buddy. Make the vacation a group therapy amidst nature while you and your friends camp in our four sleeper tents. Do not understate the quote, the more, the merrier! Camp your heart out with your friends and family in Skyview by Empyrean's six-sleeper tent facility.
The 24*7 internet access and the common washroom with premium toiletries will make your stay more comfortable.