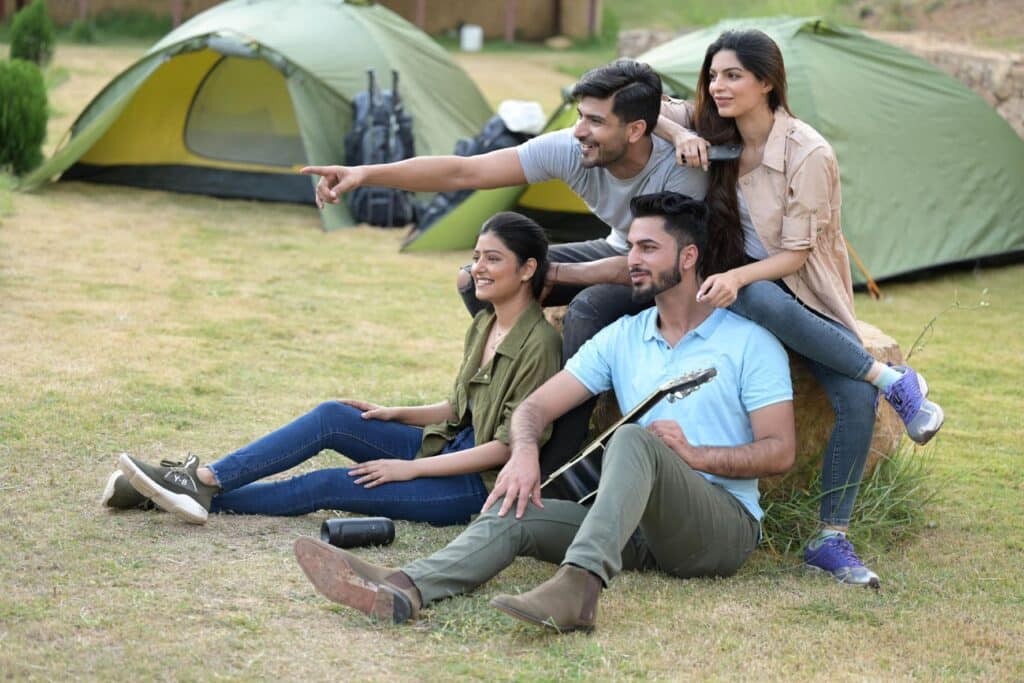 Are you ready for an adrenaline-gushing adventure? Beginning in March 2023 and running through July 2023, reservations are available for tents at the Skyview Terrace on an exclusive package with inclusions. Exploring the meadows, forests, and valleys at the Shivaliks of Patnitop will quench your gush. The right equipment and tents are a great way to make your camping experience memorable.
Camping in the mountains is a physical and mental endurance test. The wide-open spaces, the wind howling through the tent at night, and the thousands of stars overhead all add to the experience.
Combine the thrill of experiencing nature with the intrigue of camping in the unique tents at Patnitop. The location is an unforgettable experience. The tents are waterproof, UV protected, and wind resistant, and they are laced with campground utilities like mobile chargers, internet access, COVID kits, common bathroom facilities, and space bedding like mattresses and duvets. Packed meals are also provided. A 25% discount on all adventure activities (Zigzag zipline, Magic Carpet, Tubing Sledge, Archery) will make your camping experience full of fun and adventure.
Located in the heart of Patnitop, Skyview by Empyrean's easily accessible campground is a must-visit for anyone looking for an unforgettable experience.